The Video-game Museum
Over the break, I went to Frisco, Texas, and went to the Videogame Museum, an excellent and informative spot for anyone interested in games. Here's some pictures of my wonderful time at the National Videogame Museum.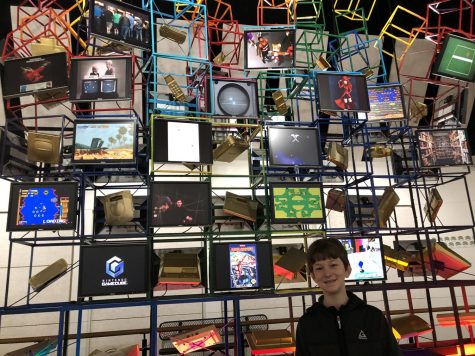 Upon entering the museum, we are greeted to a large abstract display full of TV Screens displaying clips from games and game commercials, along with old painted consoles. This was definitely an excellent start to the museum. Upon entering, you are greeted to the icon of gaming himself, Mario!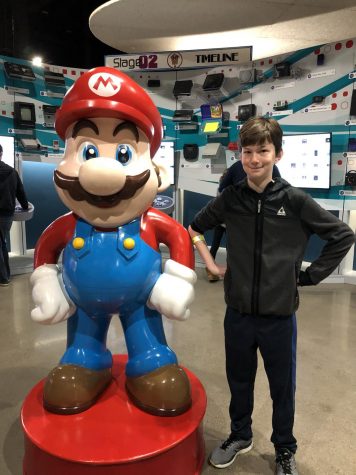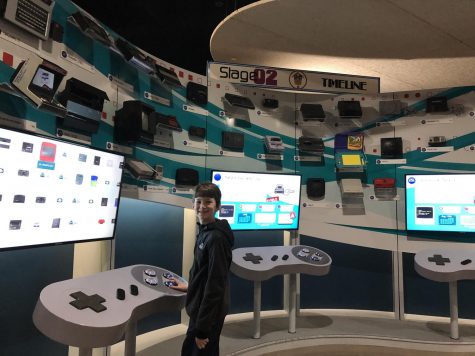 Next up was a display that had every single major console, complete with a giant SNES controller that you could maneuver to check out info on each console, from the Magnavox Odyssey to the Nintendo Switch. To see these consoles in action, you just had to mosey over to the long table against the wall, which had the NES, SNES, N64, Master System, Genesis, Dreamcast, PS3, XBOX, and even the Turbo Grafx 64. It was really interesting feeling these consoles in my hands for the first time. I'd never seen a Turbografx in person before, and had never played with the Dreamcast controller before. The game I played the most on these was Chu Chu Rocket for the Dreamcast, an addictive little puzzle game that can get crushingly difficult.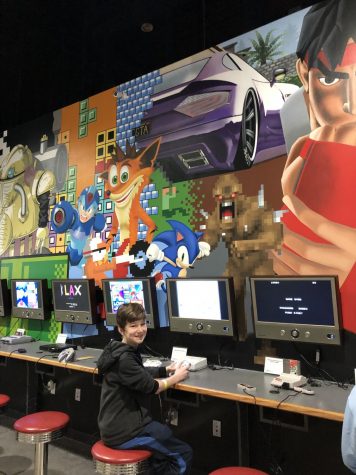 Nearby there was a glass case with random game memorabilia and some rare games that are hard to find, including Earthbound. (My favorite.)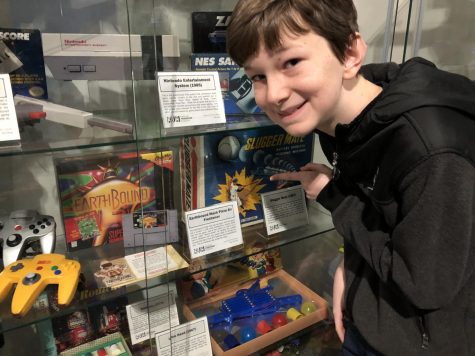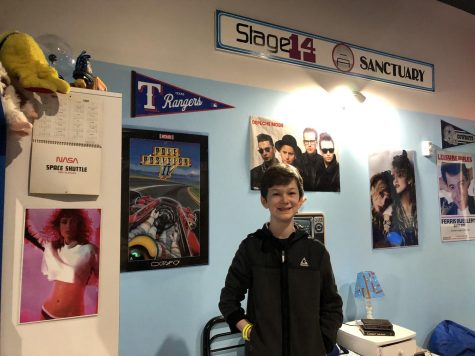 In addition to these more informational displays were some dioramas and recreations of rooms you might see in the 80s and such. Here's the 1st of these, a recreation of a typical 80s teen bedroom, complete with a Playboy under the bed. (Ask your parents, kids.) Period music, like Cutting Crew, blared over the speakers. They also had Duck Hunt, complete with the light gun, on the desk.
Next to it was a recreation of a living room in the 70's, complete with wooden wall pattern and garish carpeting.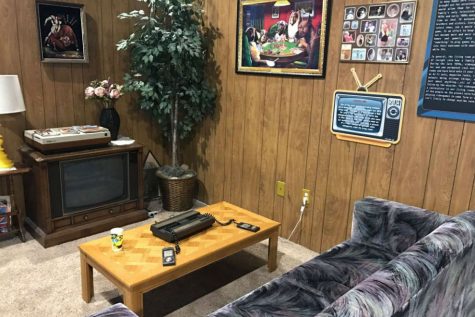 The other recreation display was that of a videogame store after the Videogame crash. This was an excellent display, and was very detailed, complete with Atari game boxes that were almost mint condition.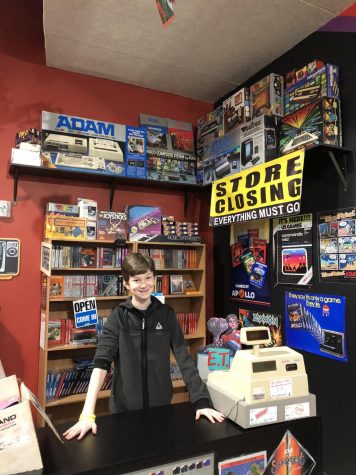 There was even a section for VR games, and they even had a Virtual Boy.
This is me, playing Virtual 3D Pacman with a new fangled Virtual headset. It's truly crazy to see how far video game have come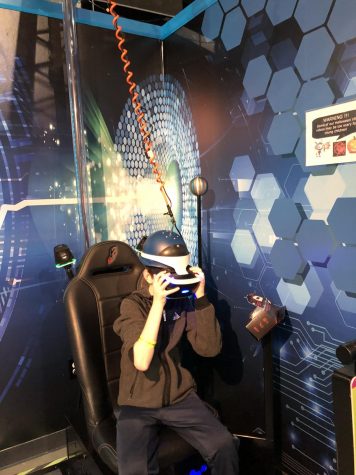 A large arcade followed this, with a giant Game Boy playing Tetris.
I played Street Fighter 2 with my Mom, and I also played some Moonwalker.
Overall, I heartily recommend the Videogame Museum. And it's close by too, in Frisco, Texas. Be sure to stop by.