Superbowl 2019: The Halftime Show Review
Hang on for a minute...we're trying to find some more stories you might like.
I love the Super Bowl. It's a big, commercialized, show, but it's great nonetheless. My favorite part has always been the Halftime Show. Bands and Artists put on a giant, glitzy, show with pyrotechnics, and the music is just OK. My favorite halftime show thus far that I've seen so far has been Katy Perry's, which, although I hate her music, her visuals were excellent and very well put together. Yesterday's performance was by Maroon 5, a band which I do not like, joined by Travis Scott and Big Boi.
It's been panned by pretty much everyone, with some calling it the worst ever. That's not exactly true, (not when the Black Eyed Peas show exists) and it's better than Justin Timberlake's performance last year, which was an exercise in cringe. Maroon 5's show was just OK, with some slightly boring visuals and a mediocre performance by the band itself.
The most surprising part of the show was that the group played their earliest songs for the most part. Only half of their set was their recent hits, which was a pleasant surprise. As far as I'm concerned, Harder to Breathe, This Love, and She Will Be Loved are the best songs of their career, and their performances of those songs were pretty good.
After their second song, a brief segment from Spongebob was presented, which was mostly pointless. I have no idea why this was included, as the point of the famous petition was they were supposed to sing Sweet Victory, instead, we got Travis Scott's Sicko Mode, which was probably the best part of the show. He emerged from an asteroid coming towards the planet, which was a captivating visual, and Scott's skills were pretty good. Compared to Scott's magnetic stage presence, Levine seemed pretty bland. He never danced, and the most interesting thing he did was making weird faces when singing high notes. The dude looked like he was in pain. Two songs later, Big Boi came on, and honestly, I thought his part was utterly forgettable. He should've played Hey Ya goshdarnit! Also, the drones flying during She Will Be  Loved were sappy, but they were a nice visual anyway.
Overall, Maroon 5's halftime show was pretty lame, but it wasn't as bad as Timberlake. Thankfully.
About the Writer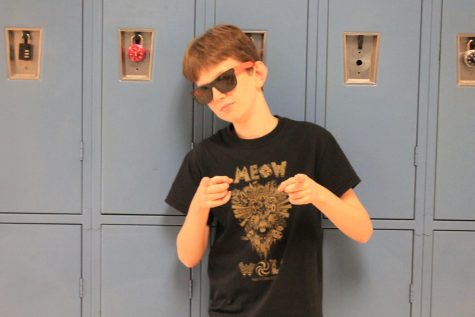 Oliver Barnfield, Cool Guy/Entertainment Editor
Oliver is a Canyon Echoes veteran who currently works as Entertainment Editor, and he also directs and stars in The Opinionist, Canyon Echoes 1st video...