Blackpink Set for American Debut
On February 11, 2019, Korean girl group Blackpink will hit America with that "Ddu-Du-Ddu-Du" as they perform on The Late Show and Good Morning America after a top-notch performance at the Grammy's Showcase on Saturday. They also have American tour dates (TBA), an upcoming EP in March, and their highly anticipated Coachella performance in April.
Even without official western promotion, Blackpink's impact is, to put it simply, insane. The K-pop superstars currently hold the record for the highest-charting K-pop girl group on Billboard with their most recent EP "Square Up" at No. 40 on the Billboard Hot 200, and its lead single "Ddu-Du-Ddu-Du" at No. 55 on the Billboard Hot 100. The music video for "Ddu-Du-Ddu-Du" also has over 600 million views and counting.
With only 9 songs and 2 years under their belt, Blackpink has already broken multiple records since their beginning in August 2016. They debuted with the double title-tracks of "Square One"; the upbeat, electrifying "Boombayah" and a contrastingly chill and minimal "Whistle". The songs hit #1 and #2 and the Billboard World Digital Songs chart respectively.
"Square One" was followed by "Square Two" in November 2016, which featured a heavily tropical "Playing with Fire" and a soft, bittersweet "Stay" as well as the acoustic remake of "Whistle".
Blackpink fell silent for a few months before they dropped the summery single "As If It's Your Last" in June of 2017. "As If It's Your Last" was known as their most iconic song for the entire year-long hiatus that followed after the massive success it brought.
Finally, on June 15 of 2018, the group came to life again and dropped the EP "Square Up" fronted by an overwhelmingly fierce yet classy "Ddu-Du-Ddu-Du". "Square Up" also contained "Forever Young", which become a second title track after immense popularity, "Really" a laidback hip-hop track about love, and the trap-heavy breakup anthem "See U Later". "Square Up" is, without a doubt, Blackpink's most succesful album to date.
After C.E.O. YG announced that each member would have a solo project, teasers for member Jennie's "Solo" (a fitting title) were put out. The anticipated single dropped in November and proved to be a massive success. Main vocalist Rose is expected to drop her single after the group's EP in March, followed by Lisa and Jisoo.
About the Contributor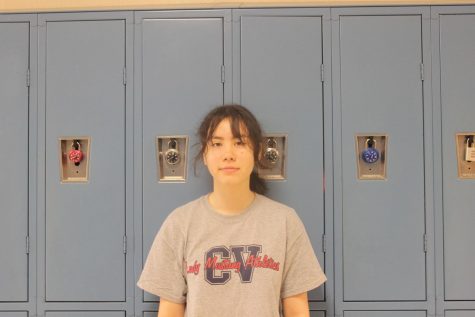 Lyla Boretz, Reporter
Lyla Boretz is a 13-year-old student with a passion for music and sports. She's played the violin for 5 years, figure skated for two, and did English riding...