School Works Students Too Hard?
School is obviously for learning and education. But when does it go too far? I believe that school is starting to overwork their students. I think they give us too much homework and due dates that are ridiculous.
You may be thinking "Emma, I only get like 1-2 sheets of homework per period" well think about six periods you get homework from (excluding gym and lunch) that's a big chunk of homework. And for some people that might be easy but for others it can be very hard. I first think about how it affects the student. Some of my friends, including me sometimes, get to be very late. For example, I went to bed around 11:00 the other night on a school night doing homework. Now imagine if I was studying for a test and also trying to finish my review and say I stayed up till 11:30. The next day I wake up around 6:30 a.m., I would have had seven hours of sleep, which is barely enough for a grown adult so think about a teen. I come into school and get a bad grade on my review and test because I was too tired to think. Which leads me to my next point.
I think that the due dates some teachers give us for products are sometimes almost impossible to complete. I'll have a packet due in three days, no class time and I also have a bunch of other homework. That would be very hard for me.
I honestly think that we should have no homework or a very small amount a week. I think I  would be very more productive the next day cause I would get to have sleep and I would be able to extracurriculars without worrying about homework. If we don't have homework during the school year I think we should have some in the summer to help us not forget anything.
I know this might not impact how we run our school but knowing someone read this and agrees, maybe someday it will happen.
About the Writer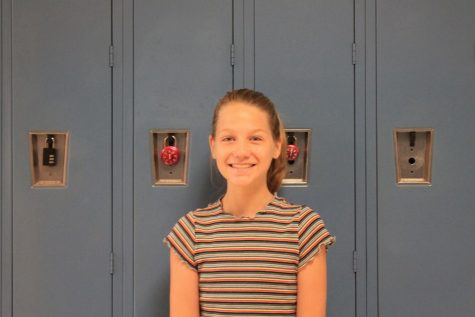 Emma Ross, Reporter
Emma is a 7th grader here at Canyon Vista. She enjoys hanging out with friends, staying active, and binge watching her favorite show Parks and Recreation...