Teacher of The Year Interview with Angela Yung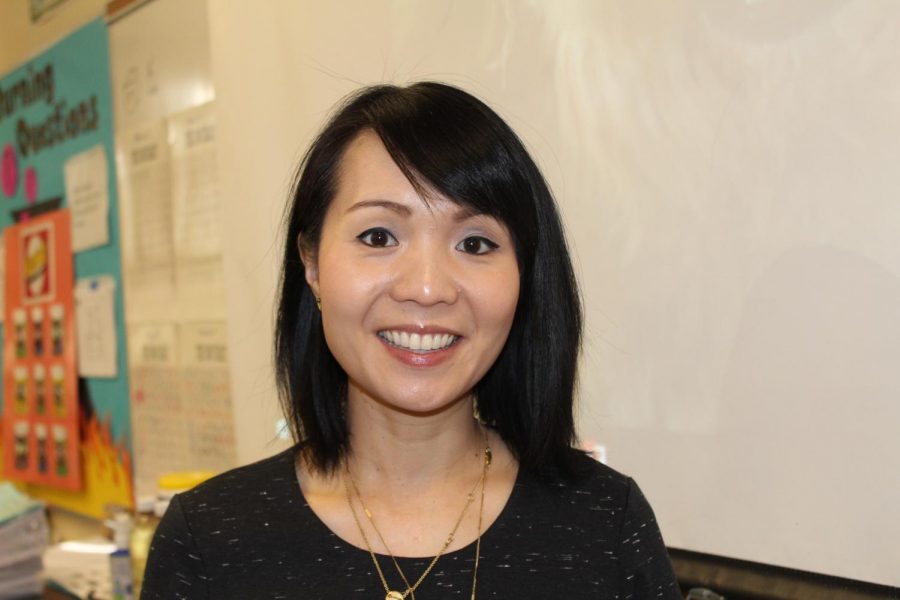 Ms. Angela Yung was awarded the 2018-2019 Teacher of the Year award. Here is an interview with her about her achievement.
Q: What is your favorite thing about teaching?
A: "I love spending time with the kids, getting to know them, and building relationships with them."
Q: Do you prefer teaching science or math and why?
A: "That is a hard question! There are things that I love about both! I love Math. Not everyone loves Math, so I liked the challenge of making it fun for the kids and presenting it in a way where they could understand it better. I miss teaching Math, but at the same time, I love the labs we do in Science! There's also Math in Science, so I kind of get the best of both worlds :)"
Q: Did you expect to win teacher of the year?
A: "I did not. I've been nominated every year and to me, that was already enough. There are so many amazing teachers at this school that deserve to be Teacher of the Year!"
Q: Are you going to celebrate this achievement and how?
A: "On the day I found out, my boyfriend took me out to dinner to celebrate:) I think the best part about winning though, was having students, both current and former, come by and congratulate me. That meant the most to me."
Q: Why do you think you won?
A: "I hope it's because of the immense love I have for my students and this job are evident. There isn't anything I wouldn't do to help the kids succeed."
Q: What is the best part of a day of teaching?
A: "The best part of a day at school is when the kids and I share a moment together, where we can joke around, laugh, and show how much we care about one another."
Q: What's your favorite science unit you do with the students?
A: Hmm, I love our Force and Motion Unit because there's math involved, but the kids don't like it much 😉 But I think I would have to go with our Chemistry Unit because of all the fun labs we do in that unit.
Q: What values in teaching that you've learned from math translate into science? Is it about the same or has the experience changed? 
A: "Kids are more engaged when they can relate what we're learning to their lives. Being able to apply what they've learned to the real world is important, whether it's math or science concepts."
Q: Do you have anything else to add?
A: "Thank you for taking the time to write this article about me! One of the great things about being a teacher is seeing how you guys go from little 6th graders to these young adults who do amazing things!"
About the Contributor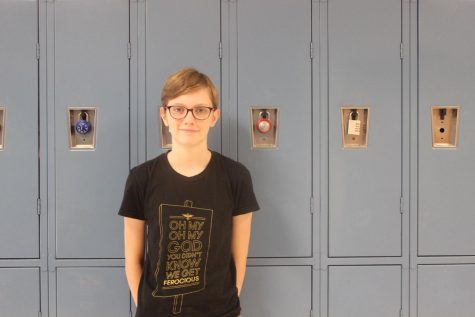 Claire Lawrence, Reporter
Claire Lawrence is a dedicated student who is obsessed with getting good grades. She loves art, music, and photography. She is mostly recognized as the...