The First Mustang Hustle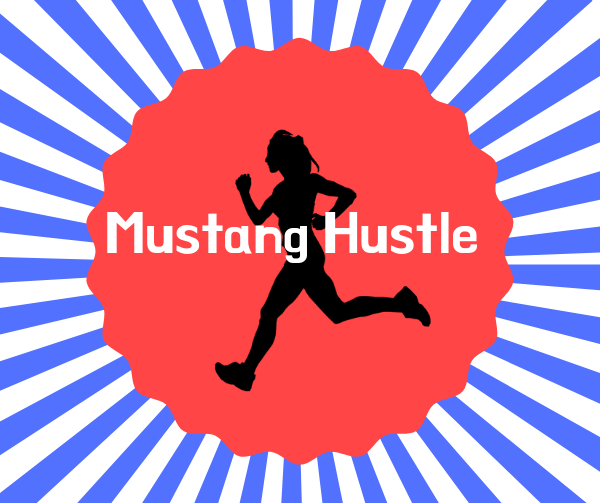 For the first time ever, CVMS is hosting a Mustang Hustle! Come join us as we run a 5k fun run on April 13, 2019. Whether you are a fast runner or not, this race is for you! Don't feel pressured, it's just for fun.
Costs
Registration
Early registration started February 16, and until March 16, it costs a total of $22.50 ($20 plus $2.50 sign up fee). From March 17 to April 7, it will cost $5 more. And from April 8 to April 12, it costs $32.50.
Family Registration
If you choose to do family registration, you can register until March 16 for a total of $79.50. Keep in mind that that price is for up to five family members. From March 17 to April 7, it will cost a total of 106 dollars. And finally, from April 8 to April 12, it will cost $132.50.
Be sure to register before April 12! To sign up, click here.
Refunds
If you sign up and are unable to come to this event, you cannot get your money back. Consider it a donation to physical and mental wellness at Canyon Vista.
What To Expect
As well as running or walking, you can expect to find fitness stations and obstacles distributed throughout the course. It doesn't matter what place you come in. As long as you finish, there will be some awesome raffle prizes! The course will both start and finish at CVMS and will be on the upper field and the track. The race will start at nine in the morning, but try to get there a little bit early.
Raising Money
All profit made off of this event will be going towards physical and mental wellness needs right here at CVMS! So not only will you be helping yourself physically, but you'll also be helping other kids our age. We are running for fun and for a cause!
Now that you know more about the Mustang Hustle fun run, come and join us on April 13 and win some awesome prizes!