The Alamo: Controversy Over Reconstruction
Every year, millions of people visit the Alamo. It is a major landmark in Texas history. Originally built as a Spanish mission, the Alamo became famous as a major battlefield in the Texas Revolution. People love visiting the Alamo. But would people still love the Alamo if it were reconstructed and moved?
The Plan
This plan was first brought up last year on April 11 when a master plan was revealed for this ambitious project. Many people wonder why the Alamo is being reconstructed. According to culture map, there are a few main objectives:
The addition of a museum- At the current site of the Alamo, there isn't space to add a museum. This addition could help visitors to truly understand why the Alamo is important. It would also teach us about what it was like as a mission.
The Plaza- If the plan goes through, then the several streets will be closed to vehicles but open to pedestrians and Fiesta parades, creating a plaza. The Alamo would have an open space for people to learn and enjoy history.
Adding to history – As time passes, history can get lost. Parts of the Alamo have gotten lost over time. The plan is to use modern technology and historical data to bring the Alamo to its full potential. They would also like to preserve all parts, old and new, of the Alamo better.
If you visit the Alamo, it will not cost money unless you visit the museum which may have an admission fee. Many people agree that this plan will only make the Alamo and San Antonio better!
The Controversy
Although this plan may seem full proof, there are still many people who do not want the Alamo to be relocated. According to Fox News, some of the public say that the people who died at the Alamo died right where the Alamo is today. Their souls are still there. They argue that if you move the Alamo and the monument, then it isn't exactly as effective. People who come to visit will truly understand if they are right at the spot. This plan especially doesn't appeal to those who had relatives at the Alamo. Some people argue that if you change a single thing, it's like your trying to change history. But the whole point of it being moved is to teach us more about history.
A new battle has begun at the Alamo: Should it be reconstructed? This new battle is still raging. What do you think: Should the Alamo get a fresh start?
About the Writer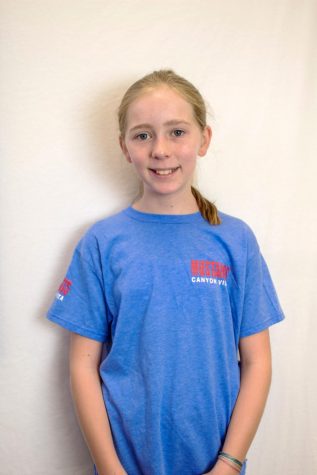 Hannah McDonough, Editor
Hannah McDonough is an eighth-grader here at Canyon Vista. This is her second year in newsmedia and last year, she received a silver medal in UIL for her...