History of Marvel
Hang on for a minute...we're trying to find some more stories you might like.
Marvel is a great institution. It has had years of experience and has created amazing movies and comics. Now their new movie Captain Marvel is coming out. Captain Marvel is the predecessor to the final Avengers Movie, Avengers End Game. Seeing all this, I wanted to learn more about the history of Marvel.
Marvel Comics was founded by a man named Martin Goodman in 1939. Marvel Comics was not always known as Marvel, It was originally known as Timely Comics. The first ever publication was known as Marvel Comics #1 which featured an Android Superhero known as the Human Torch. These characters were very different from today's superheroes. There was also another early anti-superhero featured known as Namor the Submariner.
In 1950, after the first World War, comic sales were down drastically. Timely Comics, now known as Atlas Comics, had to make a few changes. Atlas Comics was desperate. They tried everything. Animals, Horror, War, Crime, Romance, EVERYTHING. The company was barely hanging on to a thread. The last comic with the Atlas symbol on it was Amazing Adventures #3. The next comic would bear a new name, the name that is now known all around the world. The name was Marvel.
In the 1960s, DC Comics successfully revived superheroes. Marvel comics decided to release the Fantastic Four in 1961. These heroes would later be known as the cornerstone of Marvel. After the Fantastic 4, Marvel had a steady hold on the comics market. After that Marvel Comics would continue to steadily release comics. The biggest change would come in 2008, when the beginning of the current Marvel Cinematic Universe would come to be. Before this, all of Marvels Movies were never very successful but 2008 marked the beginning of a New Era. The Era of Marvel Movies.
About the Writer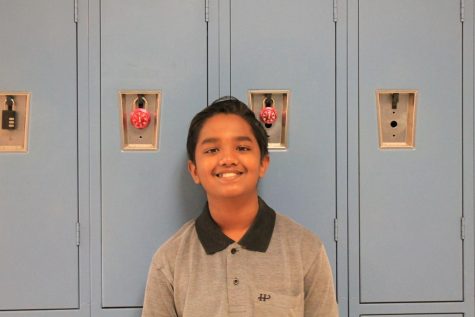 Kavin Thiyagarajan, Reporter
Hello my name is Kavin. I was born in Denver Colorado. I lived in Colorado for 9 years. I moved to Austin 3 years ago. I play the clarinet and the piano....