About the New Leadership Substitute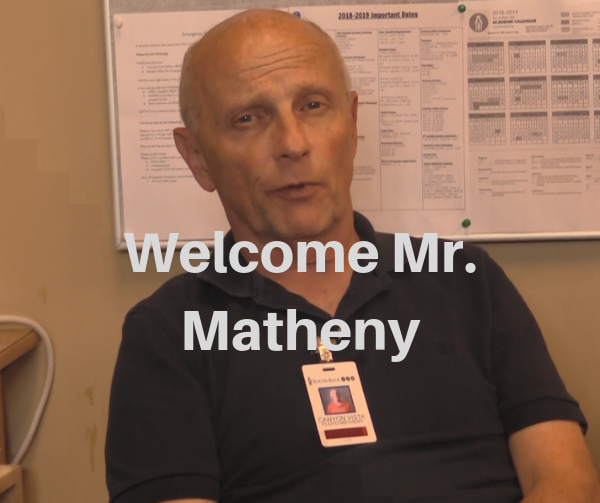 For those who don't know after Mr. Garza's departure, a long-term substitute, Mr. Matheny, is filling in for him. I've talked with Mr. Matheny, and here are some interesting things he wants students to know!
How did you know about the job? 
I'm filling in as a long-term substitute in the Leadership class, replacing Mr. Garza for the rest of the year. I've actually known Mr. Garza from my prior teaching experiences at Cedar Park Middle School. I taught his son, and it left a good impression on my teaching. When he was leaving, he wanted me to take over his class, which I was more than happy to do.
What have you taught before?
I used to teach Math for six years and World Cultures for seven years, where I taught sixth graders. I like sixth graders. They're fun! I've been substituting around this district, which I love, and I like this school a lot.
What do you do for fun? 
I love to play disc golf. I play it with my three sons, and it's a good time to spend together. I like watching sports on TV, especially football, basketball, and soccer. In fact, my first experience of teaching was when my son was playing soccer, and at the end of every practice they ending by playing football instead of doing a soccer scrimmage. I went to talk about it with the club's vice president, and the Coach got angry and left. So, with no coach to take over, I got my first experience of teaching being a replacement soccer coach. Soccer is really the only professional sport I watch.
So, go welcome Mr. Matheny in room 431 any time!
About the Writer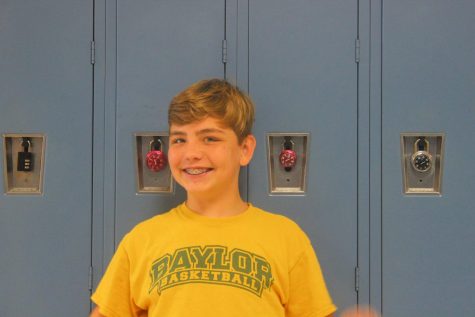 Evan Tucker, Reporter
Evan is a writer at canyon echoes. He's a real cool cat. He likes such entertainment like Over the Garden Wall, Kirby (not the anime) and good beats. Also...