The Greatest Album You've NEVER Heard: The Beach Boy's SMILE
To the average person, The Beach Boys are a happy, light, and brainless band known for their songs of surf and girls. But to those in the know, they have a legacy of strange and psychedelic songs and albums. The primary example of this psychedelic sound has never actually been released in full. This is the strange story of the Beach Boys lost masterpiece: SMILE.
The Beach Boys were a group of 6 friends and brothers who released some of the most iconic songs of the early 60s. Hits like Fun, Fun, Fun, California Girls, I Get Around, and so many more defined the youth of that era. These classic songs were all penned by one man: Brian Wilson, the groups leader. Brian was a fragile soul who didn't go on tours and had some mental issues as well, most stemming from his father, Murry, who managed the group and abused his sons.
Also in the group were Brian's two brothers, Carl and Dennis, as well as their cousin Mike Love, who was the bands front-man and also a rather headstrong leader for the group. Love was more interested in money and often clashed with Brian. Joining them was Al Jardine and Bruce Johnston, who both sided with Mike in many instances.
While the rest of the group was on tour, Brian stayed in the studio crafting the group's new album. It was a project that was to be a huge departure from the group's normal style. It was titled Pet Sounds, and it was a strange, melancholy masterpiece.
At the same time, he labored over a song that was to be included on the album: Good Vibrations, a track that he wanted to be a sort of "pocket symphony". However, the song didn't fit in with the rest of the albums slow, languid tunes. So Brian decided that in order for the song to make sense it would have to be in the context of another album. One that was to as musically eclectic and weird as Good Vibrations, a complex and multi-part work initially titled "Dumb Angel". The songs on the album were written by Wilson and lyricist Van Dyke Parks, with little involvement from the other Beach Boys. The album has to be successful as well, as Pet Sounds didn't do too well sales-wise. It was to be released sometime in 1966.
Under heavy influence from drugs, Parks and Wilson toyed with multiple concepts for the album. Wilson initially wanted it to be a storyline about an entity who tries to help people but only ruins them instead, hence the title "Dumb Angel". He also wanted it to be a health food album, and the song "Vega-Tables" was born from this idea. At other points he wanted it to be a comedy record, so it was renamed "Smile". At another point he wanted to do a multi-part song suite based on the elements, so the group recorded "Wind Chimes", "Fire", "Cool Cool Water", and "Do You Like Worms". Wilson was also interested in doing a parable about industrialization in America, especially noticeable in "Cabinessence".
Musically, the album was equally eclectic. Each song was entirely different and used leitmotifs, much like a movie or game soundtrack. The track Fire was recorded with the session musicians wearing fireman outfits and burning trash in the studio. Brain sat in a sandbox with his piano to write his songs and wrote songs about Christopher Columbus. He wanted to record his songs from the bottom of an emptied swimming pool. He got Paul McCartney to eat celery as percussion on Vega-Tables. But eventually, things went a little TOO Crazy. The rest of the band was disgruntled with the strange new style, Mike Love especially. Another sore point was the failure of the albums lead single, Heroes and Villains. Brian grew paranoid, becoming obsessed with a painting drawn of himself by a friend.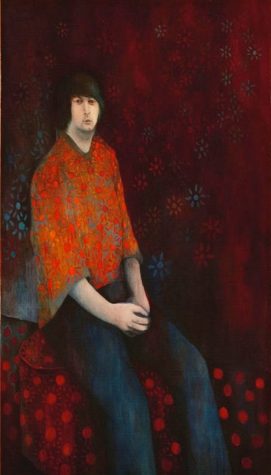 He started to believe that record producer Phil Spector had a conspiracy against him. He believed that his song, Fire, was cursed and causing fires around LA. And one day, he didn't show up to the sessions. The album was canceled sometime later.
Remnants of the album were scattered around the groups following albums. Sadly, they didn't have the same spark as the originals. Brian was a shell of his former self after the Smile fiasco, laying in bed all day and growing obese.
The complete sessions of Smile were released eventually. I would highly recommend that collection, as it provides a unique look into the mind of the extraordinary genius Brian Wilson.
About the Writer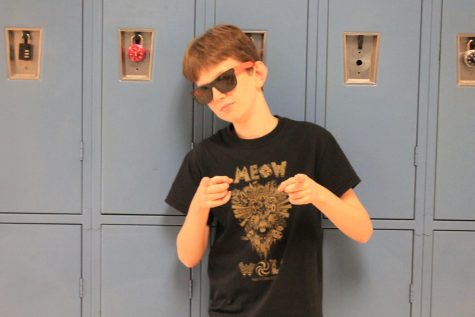 Oliver Barnfield, Cool Guy/Entertainment Editor
Oliver is a Canyon Echoes veteran who currently works as Entertainment Editor, and he also directs and stars in The Opinionist, Canyon Echoes 1st video...