Bring Your Pet Day Is Coming Up!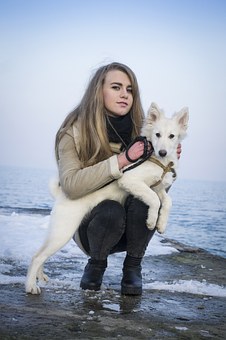 About the Event
Canyon Vista is welcoming Bring Your Own Pet Day, which will allow you to bring your OWN pet to school. If you have allergies you can hang out in the " allergy zone" in the gym. Where activities will be arranged. If you have any life-threatening allergies you need to make the school aware. Permission Slips will be dropped off in your advisory in a couple of weeks. To participate in the enrichment day you will need to have a parent sign a waiver.
Activities
The whole day will be a free day. There will be stations where you can bathe, play, and walk your animal. For people who don't have a pet, there is going to be a station in the bus canopy where you can play with kittens and puppies. Due to the kindness of Austin Pets Alive from 12-5, there will be an adoption going on where you can secure one of the pets you see.  To adopt any pets you will still need to go through the whole process of adoption and your parent or guardian will need to be there to adopt. Here is an article to explain more about Austin Pets Alive. Also the APA website.
Limitations
Though there are limitations. Students cannot bring harmful animals, such as snakes, birds, insects. You also can't bring animals that may escape into the building and cause panic. Make sure that your pet is not aggressive towards other animals. Make sure your animal stays away from other children suggesting they may be allergic. If your pet is not spayed/neutered they cannot attend. The cost for the event is 9$ per pet. With a maximum of two. Other than those rules you can bring almost any animal.
Details
You will come to school normally if you ride the bus your pet needs to be small enough to sit on your lap. Then go to your advisory for a roll call. Then walk around and browse available stations.  The stations are segregated by the size of pet and breed of animal. Your pet needs to be able to obey verbal commands. Before your pet enters the school it will be evaluated.
****APRIL FOOLS****