Contest To Re-Design The Lost Parts Of Notre Dame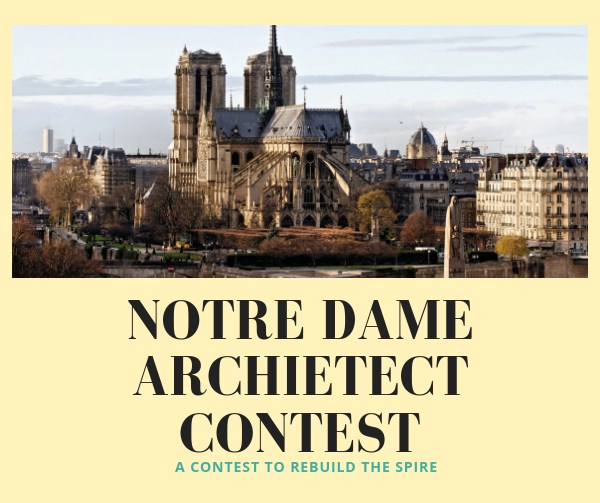 On April 17, French prime minister, Edouard Philippe, announced an architectural contest to rebuild the spire of Notre Dame.  The spire was lost in the fire on April 15. The contest is international and is meant to help decide how the spire will be rebuilt. Should it be built the same as it was, or should it be more contemporary and modern? French president, Emmanuel Macron, hopes for it to be rebuilt in five or six years, but others say it may even take two decades for it to be fully rebuilt.
This contest is especially appealing to the architect students at the University of Notre Dame. Many of them plan to enter the contest, though they all have their own ideas. Some are going for the modern look, while others are going for an older, more historic look. Some people even want to do a combination of both, bringing in the new and the old. There have been some very unique ideas, some quite far out. But all have one thing in common: They all hope to rebuild Notre Dame to its full magnificence. Ideas have included a glass roof and spire, while others include a cross at the very tip of the spire. People have been coming to Notre Dame to sketch the part still there and add there own mark to the drawing. Others have been photographing it and using technology to add their ideas. Not only have French citizens entered, but American, British, and all kinds of people from all over the world are giving their input. This is because Notre Dame may have been located in France, but it was important to people all over the world.
For this contest, everyone is coming together to bring back a wonderful architectural piece after a disaster. No matter who wins, Notre Dame will be rebuilt with a cool new roof and spire, though it will take time.
About the Writer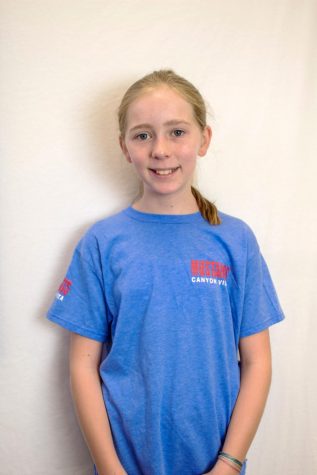 Hannah McDonough, Editor
Hannah McDonough is an eighth-grader here at Canyon Vista. This is her second year in newsmedia and last year, she received a silver medal in UIL for her...