Clubs in CVMS – Which One Will You Join?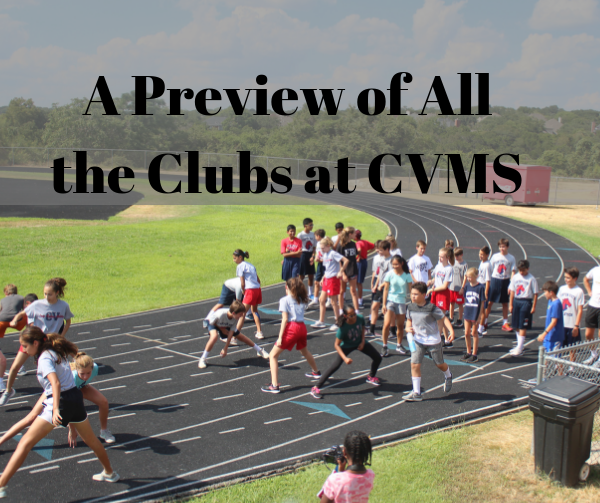 From Dungeons and Dragons to Esports, there are CVMS clubs out there for everyone. Let me break down all the information you need on each club.
Board Games Club
Run by Mr. Erickson. This club meets on Mondays at 3:40-4:40, in room 332. It is perfect for students who enjoy strategy, and critical thinking. You will learn to play strategy-based board games, compete, and have fun!
Chess Club
Judd Farris runs the club meeting Tuesdays and Thursdays from 3:40-4:30 in room 321. This club is for chess players of all levels, you will learn strategy, sportsmanship, and problem-solving.
Craft Club
Karen Rainey supervises it on the last Wednesday of each month from 3:40-4:30, it's in room 312. It teaches students to make & create handmade crafts. $20 is the annual membership fee for craft supplies.
Cross Country
Run by Amanda Curry, meeting on Monday- Wednesday for September and October ONLY on the patio between the pool and gym. From 3:45-4:30, students will run anywhere from 1-3 miles around the surrounding neighborhoods after school. 7th and 8th graders can participate in meets where they will compete against the other RRISD middle schools.
Media Club
In Mrs. Sharpe's room, 307 on Tuesdays at 7:45 a.m. It will provide students an opportunity to explore their creativity in video, writing (contributing to Canyon Echoes), and graphic design. All work is designed to contribute to Canyon Vista in a meaningful way. 
Dungeons and Dragons Club
Meets in room 310 on every Wednesday, except for the 2nd Wednesday of each month. It is from 3:35 to 4:30, run by Angela Yung. Students will learn Dungeons and Dragons, a fantasy role-playing game, where each player creates their own character and embarks upon imaginary adventures within a fantasy setting.
Esports League
The Esports league is a new club for CVMS. It meets from 3:35 to 4:20 in room 305 on the 1st and 3rd Thursday of the Month. It is run by Jennifer Arcaya. The mission of the esports club is to create an organized middle school esports league that creates an environment of inclusion, collaboration, communication, diversity, problem-solving, confidence and exploration of STEM.
Girls who Code / G.E.M.S (Girls in Engineering Math and Science & Technology)
Run by Jennifer Arcaya from 3:35 to 4:20 in room Rm 305. It is limited to thirty students so make sure you sign up. More information about this club will be available later in the year.
Gay Straight Alliance
It is in the portable out front (Mrs. Dietert's classroom) at 7:45 a.m, run by Paige Crain, Rebecca Bruce, and Sara Dietert. Our mission is to provide a safe space for the diverse student population at Canyon Vista. Our club works to support all students, build awareness on important and relevant issues, and help develop a positive learning environment at CVMS.
German Club
 Run by Christiane Lauffer in room 226 on every 1st and 3rd Wednesday of the month from 3:35 to 4:15. You will learn more about German culture and games.
History Club
Run by Fergsuon from 3:35 to 4:15 in room 223. They meet every other Tuesday where students will learn to experience history through group activities and field trips.
Lunch Bunch and 8th Grade Book Club
With Ms. Stiles in the Library. It meets during 8th-grade's lunch (6th period) and the days will vary. Members bring recommendations to the club and vote on what will be read; depending on the length of the book, they meet 3-6 weeks later to discuss it and choose the next read.
National Junior Honor Society
Run by Angela Yung and Rebecca Bruce, it meets the 2nd Tuesday of the month. Officers will meet on the 1st Tuesday of the month as well. 
Open Art Studio
By Mary Loera, and Jesse Ramirez. The 1st and 3rd Monday of each month in room 252, at 7:40-8:10. Bring any art project or idea, free draw, or work on an art contest entry. The art teachers will be present to help you with any questions or difficulties.
Robotics Club
Ms. Cuevas runs it on Thursdays in Mr. Nuggent's room. Students in robotics will be learning lots of skills, from programming, building, time management, budgeting, and even leadership skills. 
Science Fair
Run by Austin Boriack. It meets the 3rd Tuesday of the month in room 414 at 3:35-4:05. Informational meetings about participating in the Austin Energy Regional Science Festival.
Spanish Club
Run by Sra. Malo. it is from 3:30-4:05, and is the 3rd Thursday of the month in room 218. Students will learn about the culture instead of the language. 
Student Council
 By Ms. Crain. For more information about the student council,  will be from your advisories later in the year.  
Tennis Club
Jacki Govea, P.E coach. On the WW tennis court, it begins in January 2020. There will be an informational meeting on Tuesday, January 14, 2020. Students must attend; parents may attend if they wish. We focus on learning the game of tennis – how to score, serve, hit backhand and forehand. The high school tennis players are there to help teach! It is a fun opportunity to learn a lifelong sport! There is a fee to join this club. More information is available on Coach Govea's website. GO MUSTANGS! 
Trading Card Club
Run by Buena Muhoberac, the meeting day is Monday at 3:35 to 4:15 in room 332. More information about this club will be available later in the year.
STEAM with Ceramics: Students Teaching Elderly Adults through Mentoring
This is a new club to CVMS. Run by Stephanie Pollard, and Mary Loera. In room 101 from 3:35 to 4:45 on Wednesdays. Ceramics is an excellent art form to showcase S.T.E.A.M. Students will learn the Science of chemical changes that takes place during the firing process, the technology behind the kiln operating program, Engineering to understand the parameters for structural integrity of the art piece, Artistic processes using elements and principles of design in creating a cohesive art piece, and Mathematics used in estimating the final three-dimensional clay measurements as the art piece dehydrates and sets. Students will partner with an elderly adult resident to glaze a piece of ceramic artwork made by the students and keep the piece as a keepsake for their rooms.   
Please think about these clubs and check them out at their next meeting. 
Leave a Comment
About the Contributor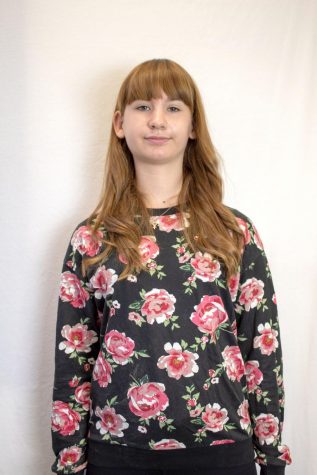 Hadley Norris, Reporter
Hadley loves to do ballet. She also loves writing and hopes to become a journalist when she is older. Her hobbies include baking with her amazing friends,...