7th Grade Volleyball closes with a District Title
As you may know, Canyon Vista has a volleyball team. The team has worked very hard to get where they are. They have improved throughout the season. The 7th grade A team won the district with a score of 9:0. The B team finished off the season with a score of 7:2. The eighth grade A team had a score of 5:4, while the B team got a rating of 8:1. A special thanks to our new 7th-grade coach, Coach Dietert.
The volleyball players have had a great experience on their team, but I'll let them speak for themselves.
Alicia Westland (7): "I think that it is super fun to be on the volleyball team. Tryouts were stressful, but after that, it was super amazing."
Kaavya Ganesh (7): "Being on the volleyball team is super fun. I like having a big sister in volleyball because we get to make them presents and hang out with them."
Eera Gour-Gupta (7): "The volleyball team is a great way to get to know other people. I like being on it because of the relationship you have with the people in it."
Farrah Scott(7): "I loved being on the team because of the family bond you have. Everyone has your back and is always willing to help. "
They have worked so hard 7th graders they have stayed after school Monday threw Wednesday till 5:30 and 8th graders have come in the mornings around 6:15. They have tried so hard to get here with a signed board going up on the wall in the gym.
Leave a Comment
About the Writer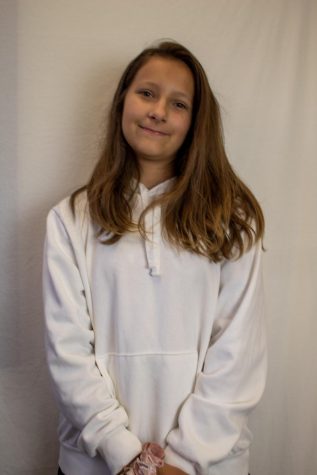 Mercy Forrister, Reporter
Mercy is a seventh-grader, a writer and a volleyball player. She lives with her three siblings and her parents, she also has six pets. Mercy would love...