CVMS Choir Sets The Stage For The Year
On Friday, Oct.11, all choir students came together for their first concert of the year. The Choir sang with Grisham Choir at Hope Presbyterian Church, across from Spicewood Elementary. Choir directors, Mr. and Mrs. Vara, have been preparing the choirs to showcase what they have been learning so far. Each choir learned to sight-read in class, read music, music theory, and vocal training. They expand on the difficulty each year they spend in choir.
"Choir is amazing because it's a community that loves and supports each other," Saachi Coulekar (8) said.
On Friday, students from the Treble Choirs, Varsity Choirs, and the  sixth grade choirs all sang pieces that they had been preparing for weeks, sometimes learning Latin or French along the way. Many students were excited to watch their peers sing, eager to hear what they had been preparing.
"It was really cool, we got to see Grisham and Canyon Vista work together," Rebecca Clements (7) said, a student watching some of her friends perform.
It was the sixth grade choir's first time singing together at a concert, and many girls from Honor Choir were excited because of how amazing they sounded.
"Mr. Vara was proud of all the choirs. The sixth graders sounded really good already and I'm excited to see what they sound like a year from now," Rachel Yue (8) said.
The  sixth grade boys energized the audience with a song called "The Desperado" that had everyone singing it in their heads by the end. Followed by the sixth grade girls singing "Simple Gifts" and then "Ride The Sweet Chariot" with the boys. The treble and varsity choirs are comprised of seventh and eighth graders who have done this before. Since normally students start choir in sixth grade, only a few people have joined choir this year.
After them, Treble Choir girls sang "Let Joy Awaken," a piece that made everyone smile.
"It was fun to rehearse because for many girls it was their first concert. I think we did really well," Naomi Nathan (7) said.
Next, Treble Choir boys got on stage with Grisham boys to sing "Passing By" and "Gloria Deo." To be in a Varsity Choir, you have to audition at the end of the year. Both Varsity choirs read the highest level of music, the Varsity boys sang "My Love Is Perfection To Me" and "Vive L'Amour." The last choir to sing was Honor Choir girls, also an auditioned group. They sang "Heart, We Will Forget Him." That was originally a poem by Emily Dickinson and was put to music, which the students followed by singing an acapella song in Latin "In Monte Oliveti."
After all the choirs sang their two songs, the Honor Choir girls sang with the Varsity boys for the final song. It was a song that the choirs have sung every year for Mustang Express for fifth graders, but was the first time that the parents would hear it at the fall concert. They sang "Africa," a song made popular by Toto.
"I loved singing Africa because it was really fun to sing with my friends, it was a bonding experience for both varsity choirs," Maggie Lu (8) said.  It was an eventful start to the choir concert season so far, and they will have their next choir concert in December.
Leave a Comment
About the Contributors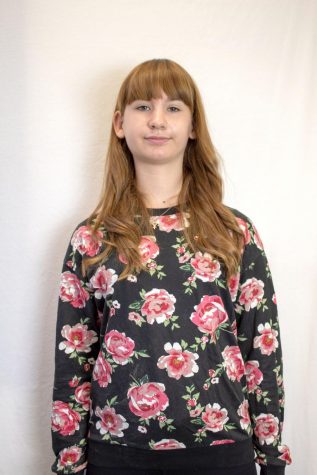 Hadley Norris, Reporter
Hadley loves to do ballet. She also loves writing and hopes to become a journalist when she is older. Her hobbies include baking with her amazing friends,...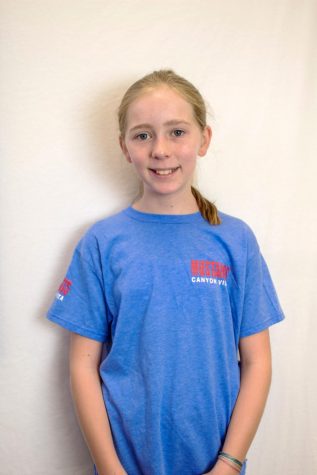 Hannah McDonough, Editor
Hannah McDonough is an eighth-grader here at Canyon Vista. This is her second year in newsmedia and last year, she received a silver medal in UIL for her...