Headphone Comparison: Which One Should You Buy?
The best headphones and earbuds have a good sound, good looks, are affordable, and last long. But which headphones have all of those? This review will create a good jumping-off point for your perfect pair. We have looked at reviews, bought some of each kind, and compared prices for an account of headphones and earbuds.
Beats Studio 3                                                                                             **  
They are on-trend, and everyone tends to like their sleek design and colorful exterior. They are Bluetooth, so no wires or hassle. Having had these before, I can say that I am very disappointed. The charge on these takes forever, and even though they look amazing out of the box, they scratch and dent easily. Another con about these is the price that ranges between $200-300, which honestly no one would jump to pay. The sound is not clear but is loud enough. I had the Studio 3, which were well-reviewed but also had an equal number of complaints. Mine lasted less than a year after snapping in half, and others have had similar experiences. So overall, not impressed.
 2. Airpods                                                                                                        ****
These are everywhere, especially in schools. They have skyrocketed to now being one of the most highly rated earbuds. These are not the big, bulky headphones that the world is used to seeing. These are wireless, small, and sleek. Blending in but creating a good sound for music listening. It even comes with its charging container, but again, it dents easily. The price for these is $150, which is not bad for the amount of usage you get out of them. The only complaint that some people mentioned was their plain, white exterior. There is no picking your color or design. But still, Airpods have made a name for themselves, and there is a reason.
3. Skullcandy Venu Headphones                                                                      *****     
Not a lot of people have these, except those that are heavy music listeners or want some more significant, more coverage headphones. They won't blend in and are not necessarily sleek, but they are the cheapest at 130 and are by far the best sound here. Their design comes in a few colors, and as a current user, I am absolutely in love with these. Mine are white and crimson. They are wireless, but you can get them with a wire, and their charge takes at most ten minutes and lasts you 24 hours. Which if you listen to a reasonable amount, is about two months. They are by far my favorite from this list and are cheaper, better quality, and fashionable choice that will last you a very long time of happy listening. 
4. Sony Sport In-ear Headphones                                                                     **
These are wireless buds that are promoted for running and only $14 on Amazon. They get a range of reviews but surprisingly are not great for running. They are not comfortable and don't stay in your ear. Though the price should give you a clue about the quality, these have a wire connecting them, unlike Airpods, and come in two colors. Black and pink. The sound on these is not what you get with a full coverage headphone, but is good for the price and quality of the earbud.
5. Bose wireless headphones                                                                          ***                          
These are high-quality headphones that have made a name for themselves with people that frequently travel. These are extremely expensive on Amazon for 300 dollars, and even though I have not personally used these my grandfather has and the people that have taken the risk of buying these have enjoyed the outcome. The charge is an excellent quality about them, lasting around 24 hours like the Skullcandy. If you like the more wireless feel, you are not alone, but if you buy these, you have to take into account the piece that sits in your neck that connects with the wires. They are comfortable-ish but dull with black as their only color. The Bose doesn't break, but are they worth the $300?
There are several different brands of headphones that you can try. There are ones that were not mentioned in this article. But still, they are worth the buy. I hope that you have more information to pick your perfect pair and think twice before just going with the crowd.
Leave a Comment
About the Contributor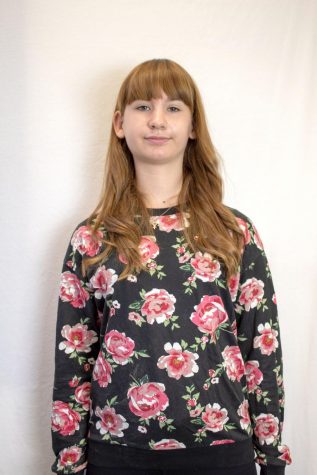 Hadley Norris, Reporter
Hadley loves to do ballet. She also loves writing and hopes to become a journalist when she is older. Her hobbies include baking with her amazing friends,...