2020 Oscars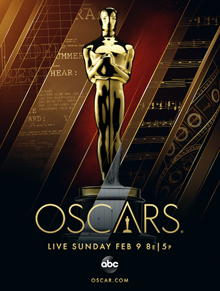 The 92nd Academy Awards was definitely a breath of fresh air. This year the speeches were gracious, classy, and short. The nominees this year were also all very deserving of the title. Here is a link to the official list of all the nominees and winners of each category. 
This year almost had a theme in my opinion. The fashion felt like it was a representation of the silver screen old Hollywood. Compared to the Golden Globes the ensembles were more conservative and yet they also gave a sense of femininity as well. In my opinion, I felt that this was the best dressed Oscars. 
Some of my favorite designs include Scarlett Johansson collaborating with Oscar de la Renta, 
Renee Zellweger wearing Armani Prive, 
Florence Pugh collaborating with Louis Vuttion, 
Brie Larson wearing what was selected by stylist Samantha McMillen,      Janelle Monae collaborating with Ralph Lauren, 
Natalie Portman wearing a black Dior gown paying tribute to all the female directors who didn't get nominated. 
Some other favorite looks of mine were 
Margot Robbie collaborating with Chanel, 
Salma Hayek wearing Gucci, 
Gal Gadot collaboration with Givenchy Haute Couture 
The winners of this year's Oscars were very well deserving and in my opinion, I think that the nominations and outcome were not as political as previous awards show. Plus the speeches were limited to 45 seconds which allowed the award winners to thank people and be gracious and then off to the next award. There were a couple of political speeches given by Joaquin Phoenix and Renee Zellweger. But I still felt that they deserve their awards but it was an inappropriate setting for a speech as so. 
The song performances that were given were all outstanding. Opening the show was Janelle Monae with "Come Alive" and additional performances include Idina Menzel "Into the Unknown", Chrissy Metz "I'm standing with you", Elton John "I'm gonna love me again, Eminem "Lose Yourself", Randy Newman "I can't let you throw yourself away", Billie Eilish "Yesterday", and Cynthia Ervio "Stand Up."
The 2020 Oscars were overall very smooth, fun, and well dressed. I think this was a year that the Oscars broke history and it is definitely one worth watching. Let's see what 2021 can bring to the table after an amazing year at the Academy Awards. 
Leave a Comment
About the Contributor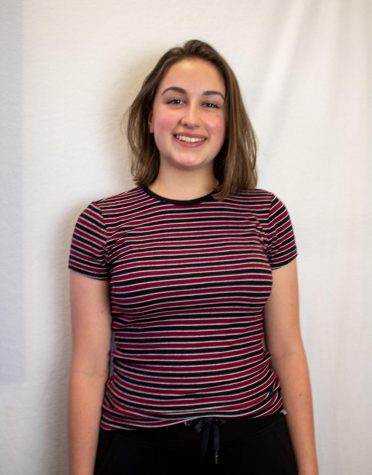 Jessie Van Den Berg, Editor
Jessie Van Den Berg is a current eighth grader and is in her second year of Newsmedia and Yearbook. Some of her biggest passions include writing and creating...