Why Do We Self-Isolate?
Self-isolation is very important, everyone should know that. But does everyone know exactly why? It isn't as simple as trying to not catch the virus.
We self-isolate to prevent others from getting the virus, to curve the amount of hospital cases. We aren't trying to stop the virus altogether with quarantine, we're trying to slow the spread, so that hospitals don't have a time in which they can't fit everyone. It is something you should take very seriously, as well as social distancing. It's very important to make sure you are preventing others from getting sick, slowing down the rate of bad cases, since hospitals don't have nearly as many beds as you would think. There are only 2,584 beds in the Austin area, and a lot of those beds have been taken already. Compared this to the population of two million people in Austin and surrounding areas, and it is quite obvious how dangerous this could be.
The people to bed ratio is 774:1, so take this pandemic seriously enough to self-isolate. Everyone is at risk, not just you or your friends or family, EVERYONE. This is something more important than any single person, something more important than your wants or desire to socialize.
If you choose to still socialize, practice social distancing. It's the least you can do, after all. If everyone practices social distancing, we can get through this virus together, with the least amount of deaths possible. You can go outside of course, just try to stay away from other groups of people. If you see large groups of people, as in 5-10+, stay away. Even if they are your friends, just try not to get within six feet of them. This pandemic requires everyone to do their part, and you can do yours simply by practicing self-isolation and social distancing.
Leave a Comment
About the Contributor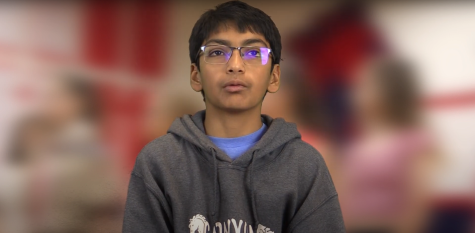 Akaash Reddy, Producer
Akaash loves working on videos!