Tik-Tok and WeChat Ban – All You Need to Know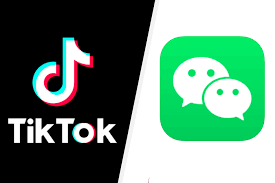 India has already banned Tik-Tok and WeChat; will the U.S. follow suit? Tik-Tok and WeChat are both popular apps under threat of a ban. President Trump has issued an executive order that bans transactions from Tik-Tok and WeChat in 45 days if it's not sold by its Chinese companies.
Why ban Tik-Tok? President Trump believes it is a national security threat. He thinks China is stealing the data from American Tik-Tok users and could use that against them. Privacy concerns have been an issue with Tik-Tok since 2019. On September 3rd, the Senate ruled to ban Tik-Tok on all government devices over privacy issues such as location tracking. Over 80 million people in the US alone use Tik-Tok monthly. Tik-tok users between 13-17 years make up a third of Tik-Tok users. Many are not happy about the possible change. Some users also think that there could possibly be a replacement app in the future."I feel like there's probably going to be another platform to come out that everybody will just jump on that, too," said David Berkovich, of Brooklyn. (CBS New York)
Another app along with Tik-Tok could be banned. It's called WeChat and is a popular messaging app based in China. In China, Facebook is banned so WeChat is the largest social network in China. WeChat has tons of features including messaging, paying bills, sharing locations, and so much more. Imagine all your favorite apps rolled into one. WeChat is so popular that a billion people use it every day. WeChat is a way for many Chinese families that live in the US to communicate with their loved ones in China. Parents of a CVMS student said    "If WeChat gets banned it'll be extremely inconvenient for us because it's our way of communicating with other parents." If the US banned WeChat, millions of people would lose many conversations. 
It is still unclear what exactly will happen to Tik-Tok and WeChat. Only the future can tell.
Leave a Comment
About the Contributor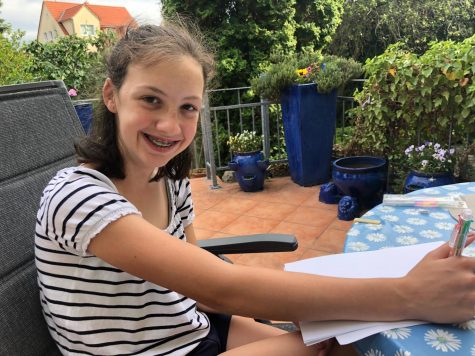 Lena Boas, Editor
Lena Boas loves to play soccer and run track. She enjoys traveling to other countries and learning about different cultures. She also plays piano and is...