Bienvenidos Señor Rogers!
A Q&A with our New Spanish Teacher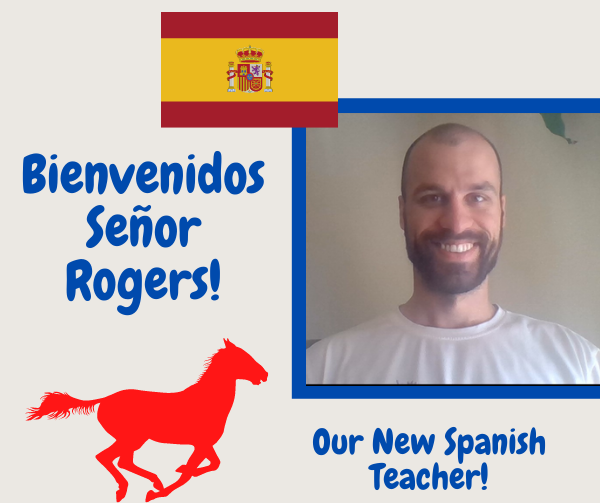 Señor Rogers joined Canyon Vista this fall and is excited to be part of our school.
Q: What got you interested in learning Spanish?
A: Initially it was the practicality of it living in Texas. The older I got, the more I realized how interesting and unique the culture is and how cool the language is. I have always loved traveling as well, and knowing Spanish while traveling and exploring Spanish speaking countries opened up doors and unique opportunities that might not have been available.
Q: Where did you learn Spanish, and why do you teach Spanish?
A: I first started studying Spanish as a middle school student, but continued it through College, and studying/living abroad. I teach Spanish because I think it is a beautiful language and I am also fascinated by the culture. I also know the many benefits of knowing and studying another language and wish to impart that knowledge on the future generations.
Q:  How long have you been teaching?
A: This is my first year teaching in the United States! Though I did teach for 3 years abroad, 2 in Vietnam and 1 in Guatemala.
Q: Can you describe yourself in 3 words?
A:Patient, fun, introverted
Q: What are some of your aspirations for teaching Spanish this year?
A: I really hope that my students can start to obtain a fairly strong command of the language and may begin to understand all about the Spanish language and culture this year.
Q: What are some of your favorite books?
A: One of my favorite books is Unbroken. Red Notice is a book I just read that was very interesting. I also enjoy reading many non-fiction books, mainly biographies about different historical figures.
Q: If you could go one place for vacation where would you go?
A:My dream trip is to do an African safari. I would absolutely love to be able to witness all those animals in the wild one day!
Leave a Comment
About the Contributor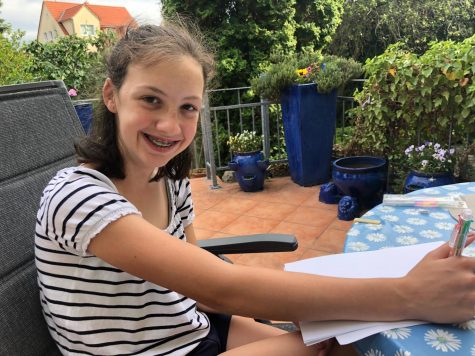 Lena Boas, Editor
Lena Boas loves to play soccer and run track. She enjoys traveling to other countries and learning about different cultures. She also plays piano and is...