What is SOAR?
I sat down with Mrs Phillips to discuss SOAR
What is SOAR? Well that's a good question! SOAR stands for Student Organization Against Racism, a club at Canyon Vista, that is open to anyone.
SOAR is run by multiple teachers, including Mrs. Phillips, Mrs. Collins, Mrs. Castro and Mrs. Crain. The person with the biggest credit in creating SOAR is student Zykorian Roby. I got to have a chat with Mrs. Phillips about SOAR, and what it means to her.
She told me about the origins of SOAR, saying "SOAR just started this fall after significant effort last year by Zykorian Roby to create this club." She also told me about how Covid affected the club, "Unfortunately by the time the club was approved and we (Zykorian, La'Tavya Collins, Paige Crain and I) were ready to begin organizing meetings, everyone was at home in the early days of quarantine last March. Since everything was kinda thrown into chaos after that, the idea of SOAR wasn't revisited until this year,".
SOAR means a lot to Mrs Phillips and all the teachers, as she told me, "I thoroughly enjoy hearing the conversations our members have with each other and the conscientiousness of each individual who attends hoping to learn and improve themselves and their community through their actions."
Finally, I talked to her about why she runs SOAR, and she explained to me that "Zykorian was a student who meant a lot to me (and still does!). In his request for this club, I saw reflected our campuses lack of organized social spaces for our students of color, in particular our Black students. Initially I envisioned SOAR as something like the Black Student Unions of other Round Rock campuses, however from the first meeting, it became clear that many students of all racial identities were interested in learning about Anti-Racist practices and tenets including many White students hoping to educate themselves and become better Anti-Racist allies.
She then told me how they came up with a solution: "Therefore we wanted to create a space for Black students to find the social and emotional support that connection with Black peers can provide as well as offer a space where students of all racial identities may choose to engage Anti-Racist learning and action, and in response to both of these needs, Mrs. Collins now hosts meetings for Black students hoping to connect with other Black students at Canyon Vista, and she also co-sponsors SOAR alongside Ms. Castro, Mrs. Crain and me."
If you are interested in SOAR, you can join by dropping by a Google Meet on Mondays, and using the code cvmssoar at 3:45 PM. If you are a Black student looking to connect with other Black CVMS Students, you can join there are meetings every blue-day friday, at around 3: 15 PM using the code cvmsbu.
I´d like to thank Mrs. Phillips for telling me about SOAR, and I hope this inspires you to join.
Leave a Comment
About the Contributor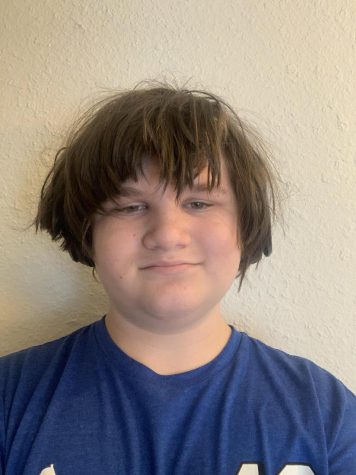 Nathan Spector, Reporter
Nathan Spector is a teenage student at CVMS. He has chickens, a turtle, a dog and a hamster. He also watches wrestling and play Overwatch. He also likes...