Joe R. Biden Inaugurated as the 46th President of the United States
A long with the first ever female Vice President, is this a new dawn for the USA?
1, 460 days, 2 impeachments, and 400,000 United States deaths of COVID-19. Those are just some of the stats of the 45th president's reign. Donald Trump is no longer president. Some rejoice, some cry, and some are just glad the whole politics cycle is over. Joe Biden is now president, and we will see what he does over the next 4 years.
Joe Biden isn't the only one becoming a leader. Kamala Harris is the first ever female Vice President and Vice President of color. Together, they promise to heal and unite the United States. A start to this goal is rolling out a new COVID-19 relief plan, planning to help many struggling U.S. citizens who are affected by the pandemic. Biden also promises 100 million COVID-19 vaccinations before 100 days in office, a promise backed up by Amazon, who promised to help Biden achieve this feat.
Joe Biden won the popular vote and the electoral college, with 306 electoral college votes. Biden was not a favorite to win when he first started campaigning, many believing Bernie Sanders or Elizabeth Warren would win the bid, but Biden won with 2, 867 delegates voting for him to be the Democratic Party's nominee. Trump won the Republican Party nomination vote with 2,549 delegates voting for Trump and with only one lonely vote voting for Bill Weld. With those votes Trump easily became Biden's opponent.
Trump left the White House before Biden was sworn in, saying "It was a great honor". Trump did not attend the next president's inauguration, instead opting to go to his home in Florida, something looked down on by many people. The last time a president did not attend their successor's inauguration was in 1869 by President Andrew Johnson, nearly 150 years ago.
It's a new presidency for the US, but will this one go down as a good one, or a bad one? Only time will tell.
Leave a Comment
About the Contributor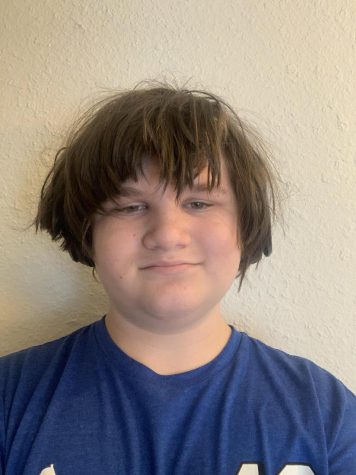 Nathan Spector, Reporter
Nathan Spector is a teenage student at CVMS. He has chickens, a turtle, a dog and a hamster. He also watches wrestling and play Overwatch. He also likes...