WWE Royal Rumble Results and Review
I review the annual Royal Rumple pay-per-view!
The annual Royal Rumble occurred a couple Sundays ago, along with some championship matches, and we found out who is going to WrestleMania to challenge for a title in the two Rumble matches! Who won? Who lost? Who shockingly returned? Well be patient, because I'm going to tell you that and my thoughts on the show as a whole. (Oh and spoiler alert for those who haven't seen it).
(Note: Wrestling is HIGHLY subjective, and your opinion will probably differ from mine. These are just my thoughts, you can leave yours in the comments.)
The matches will be reviewed in order on the card.
(I'm not going to cover the pre-show match, as it wasn't that interesting, but the results of that match were that Nia Jax and Shayna Baszler beat Asuka and Charlotte Flair to win the WWE Women's Tag Team Championships)
First off: Drew McIntyre (Champion) vs Bill Goldberg (Challenger) for the WWE Championship.
This match was just finisher after finisher. A really fun match, but I'm glad it didn't go too long. I'm also happy Goldberg did not win the belt, as we saw what happened when Goldberg beat the Fiend in Saudi Arabia last year, as fans and myself were…not pleased, to say the least. McIntyre retained after a claymore kick to Goldberg.
Next match: Sasha Banks (Champion) vs Carmella (Challenger) for the WWE Smackdown Women's Championship
This match did one thing: it really proved how much Carmella has improved in-ring. Even though most people knew that Banks was most likely going to retain, this match still delivered, and I'm glad Carmella has proved herself as a good wrestler. Banks retained after locking in the Banks Statement and tapping out Carmella.
Next Match: The Women's Royal Rumble!
Since this is a Rumble match, I'll go over the rules for those unfamiliar: Two competitors start in the ring, with every 90 seconds another one joins, ending with number 30. You must eliminate your opponent by throwing them over the top rope, and their feet hitting the floor. The winner goes on to challenge for any title at WrestleMania.
Let's go into the surprise returns: Victoria, Naomi, Jillian Hall, Torrie Wilson, and Alicia Fox. The match started out with Bayley and the returning Naomi, then Bianca Belair at number 3, who went on to win the whole rumble! The match got off to a semi slow start, but it really picked up around the 15 minute mark and just got better from there, and it was fun seeing the returns, especially seeing Naomi return and Rhea Ripley's dominance towards the end.
Bianca Belair last eliminated Rhea Ripley to win and go to WrestleMania to challenge either Sasha Banks or Asuka for their respective title.
Next match: Roman Reigns (Champion) vs Kevin Owens (Challenger) for the WWE Universal Championship in a last man standing match.
Reigns and Owens have been feuding since TLC, where in a ladder match Reigns came out above in a dominant fashion, and this match had the same result. A really fun match, but it doesn't really differ it self that much from their last match.
Roman Reigns defeated Kevin Owens when Owens could not respond to the 10 count.
The Main Event: The Mens Royal Rumble!
This is the same match type as the Women's, but with Men. The Returns: Kane, Hurricane Helms, Christian (!!!!), Carlito, and Seth Rollins. This match started with Randy Orton and Edge, a rivalry old as time. Fast forward to the end, we see Edge eliminate Seth Rollins, than an RKO out of nowhere from Orton. Stunned, Edge avoids Orton and counters him to throw him over the top rope, going from number 1 to number 30. A great match, which I highly recommend.
Edge wins by last eliminating Randy Orton and goes on to WrestleMania to challenge either Roman Reigns or Drew McIntyre.
This was an amazing show. I highly recommend this show to anyone remotely interested in wrestling. Have a thought you want to get out? Put it in the comments! Thanks for reading.
Leave a Comment
About the Contributor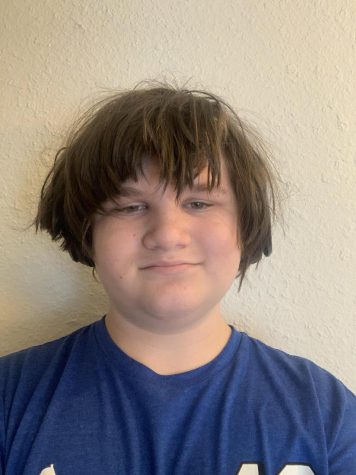 Nathan Spector, Reporter
Nathan Spector is a teenage student at CVMS. He has chickens, a turtle, a dog and a hamster. He also watches wrestling and play Overwatch. He also likes...