Netflix's First Foreign Language Gem of 2021
Lupin: Dans l'Ombre d'Arsène is a modern-day adaptation of the classic French gentleman burglar.
Arsène Lupin is known as France's Sherlock Holmes. His escapades in larceny make up a series of many stories, most of which are familiar to French kids across the country. The stories have been adapted many times over, in forms spanning from anime to a live action film in the 70s. The most recent of these adaptations is a French live-action limited series. The show garnered 97% Rotten Tomatoes mere weeks after it was released to Netflix–a well-deserved rating.
The show stars Omar Sy as Assane Diop, a fan of Lupin to the point of becoming a gentleman burglar himself. Assane is determined to prove his late father innocent of decades-old crime. The limited series is told through fast-paced scenes sprinkled through with equal doses of dry humor, nail-biting suspense, and flashback scenes uncovering Assane's history.
A cast of engaging characters surround Assane as he juggles the solving of his life-defining mystery and constantly befuddling the Paris Police Department with his knack for slippery escapes and multi-layered trickery. The balance between present day and the past is done masterfully, and each episode is exactly the right length for the story it needs to tell. Not only that, but very little is more entertaining than watching the gentleman burglar have himself a good laugh while the cops run off on a wild goose chase.
Additionally, the show covers the racism Assane and his father face as Black men, especially those in the criminal justice system. Assane is quick to face those that discriminate against him or his family for their race, and the show handles even the more serious end in a way that feels completely in character and not forced.
A total of ten episodes are plotted out for the show, five of which have been released in Part One. The show is French, and thus the original language is French. There is an English dub available, as well as subtitles should you wish to experience the original audio.
Leave a Comment
About the Contributor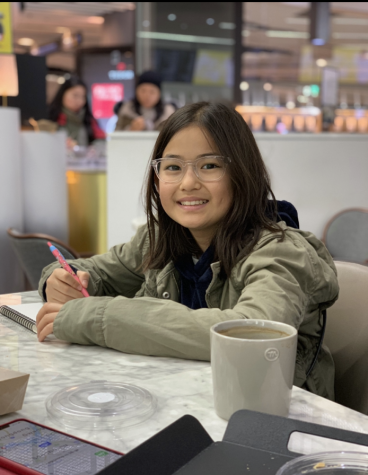 Sabrina Kim, Reporter
Sabrina Kim loves to write, draw, knit, and act, among many other things. She's got a stack of books a mile high and not enough time in the day to read...