Lifting the Texas Mask Mandate
Pro-business or neanderthal thinking?
Imagine this: in spite of Texas continuing to average 2,852 Covid cases each day, new more contagious variants of Covid spreading, only 7.63% of the Texas population vaccinated, and with only a few months left until overall cases decrease due to widespread vaccinations, a decision has been made to lift the mask mandate. Grocery stores and shopping malls are buzzing with people. With every person walking into another store, another public place, even more Covid is spreading. Seems like a sci-fi movie? Well, this won't be far from reality when the mask mandate is lifted and stores opened to 100% capacity again. It seems like everything is back to normal, like Covid doesn't exist. But, in reality the more people walking around without masks, the more people are being put in danger. Now more than ever the mask mandate should be held in place. If we can just hold off a little longer, maybe the total pandemic cases will lower. In fact, without the mask mandate, Covid cases will probably go back up and there will be more hospitalizations than ever. With the new mutations, there is a risk of Covid taking over our life again in another surge. Texas has only 7.63% of the population vaccinated, as of Thursday. That's hardly enough to make a difference among all the people living in Texas.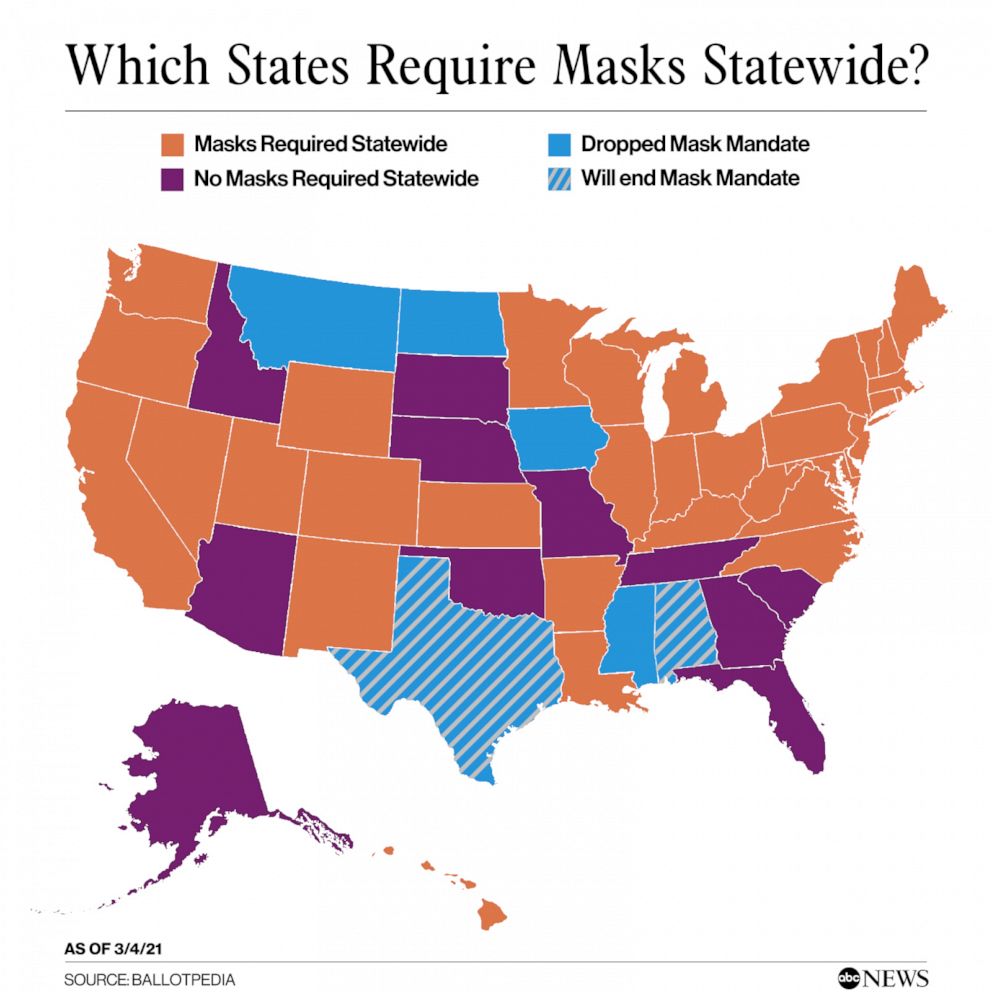 In a statement in Lubbock, Governor Greg Abbott said, "For nearly a half a year, most businesses have been opened either 75% or 50%. And during that time, too many Texans have been sidelined from employment opportunities. Too many small business owners have struggled to pay their bills. This must end. It is now time to open Texas 100%. Everybody who wants to work should have that opportunity. Every business that wants to be open should be open."
The irony is that Governor Greg Abbott is trying to help businesses, but is making it harder for them than it needs to be with customers refusing to wear masks in stores that require them.
Danette Wicker interviewed by Texas Tribute said, "As a small-business owner, it's putting us in the firing line where you have to make the best decision for you and your business and you're going to be fighting people who are literally celebrating in the streets. Here in Fort Worth people are having temper tantrums, knocking stuff off counters. People have had to be physically removed from businesses around here…"
Texas isn't the only state lifting the mask mandate this week. In fact, Mississippi, Iowa, Wyoming, Montana, and North Dakota have either already dropped the mask mandate, or will do so later this week. Alaska, Arizona, Florida, Georgia, Idaho, Missouri, Nebraska, Oklahoma, South Carolina, South Dakota, and Tennessee never even required face masks to begin with!
Governor Greg Abbott has come under a lot of criticism for lifting the mask mandate. Healthcare workers, scientists, and many other politicians don't agree with the lack of mask mandate. President Joe Biden criticized the Texas and Mississippi Governor's on lifting the mask ban, calling it "neanderthal thinking".
President Biden said, "I think it's a big mistake, look, I hope everybody's realized by now, these masks make a difference. We are on the cusp of being able to fundamentally change the nature of this disease because of the way with which we're able to get vaccines in people's arms. We've been able to move that all the way up to the end of May to have enough for every American, to get every adult American to get a shot. The last thing, the last thing we need is Neanderthal thinking that in the meantime, everything is fine, take off your masks, forget it. It still matters."
How will this decision affect Covid cases in Texas? Only time will tell.
Leave a Comment
About the Contributor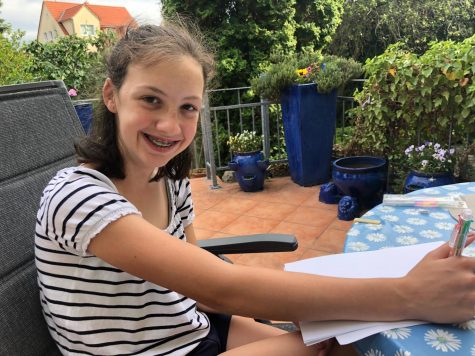 Lena Boas, Editor
Lena Boas loves to play soccer and run track. She enjoys traveling to other countries and learning about different cultures. She also plays piano and is...