When Can Kids Get the Vaccine?
As vaccine rollout gets more and more adults inoculated and society begins to cautiously open up, when can students below the age of 16 begin to get their COVID-19 vaccines?
The past few months have been like something out of a dream – eligible Americans over 16 have finally been able to get the COVID-19 vaccine in soaring numbers, and the three main formulas (Pfizer, Moderna, and Johnson & Johnson) have been widely available across the country. But as families and media begin to speak about loosening travel restrictions and commercial closures, kids below the age of 16 are wondering when it'll be their turn. Luckily, kids between the ages of 12 and 16 getting vaccinated is no long-term aspiration or stretch goal – it could be happening a lot sooner than you think.
For the most part, trials and studies appear to be wholly positive on this front. Pfizer's research representatives have stated that, among their target age group of 12 to 15, the vaccine is not only safe, it's completely effective at stopping the spread of COVID-19. Additionally, the kids on which they tested showed a higher number of antibodies produced than adults who've taken the same vaccine. Their trial, which consisted of a total of 2,260 participants, saw 18 COVID cases in their placebo group and none in their vaccinated group.
And, according to the Pfizer website, Albert Boula, the Pfizer CEO, says, "We plan to submit these data to FDA as a proposed amendment to our Emergency Use Authorization in the coming weeks and to other regulators around the world, with the hope of starting to vaccinate this age group before the start of the next school year." This means that we could see the middle and high school 2021-2022 school year with fully in-person classes and looser safety restrictions than before. While masks and sanitized hands may be a requirement for years to come, we may begin to see bits and pieces of society slowly shift back to normal.
Pfizer will soon submit their findings to the FDA to hopefully get their vaccine approved for all students above the age of 12 by the end of the summer.
As for kids younger than 12, trials are currently being run on children ranging from 6 months old to eleven years old, but the director of the National Institute of Allergy and Infectious Diseases (NIAID), Dr. Anthony Fauci, says it's unlikely that these kids will get vaccines until early 2022.
Though there is still plenty in the way between Americans and full normalcy, everyone in the industry is hard at work to get students back to school and parents back to work. There is a lot more work to be done still, but students can look forward to late-summer vaccinations and even, potentially, a near-normal-looking school year for middle schoolers and high schoolers. Until that point, though, everyone should remain vigilant about wearing face coverings and keeping their distance from others. Stay safe and optimistic.
Leave a Comment
About the Contributor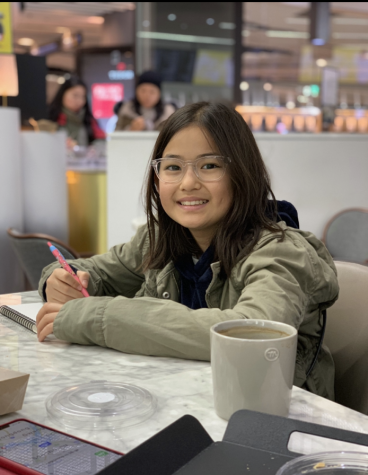 Sabrina Kim, Reporter
Sabrina Kim loves to write, draw, knit, and act, among many other things. She's got a stack of books a mile high and not enough time in the day to read...