Oscars Highlights 2021
Last Sunday was the annual Oscars award show. Outfits were paraded down the red carpet, glass ceilings were shattered, and memorable moments abounded.
With an increasing rate of vaccinations, the slightest bits of normalcy are started to slip through. One of these small peeks of normal life was the Oscars. The yearly award show featured an in-person audience, no masks, and lighter social distancing protocols. It was a far more personal show than in years past, taking place at Union Station, as opposed to the Dolby Cinema. The show grouped guests at small tables and presenters shared behind-the-scenes facts and tidbits about the nominees. And, one of the more noticeable changes–there was no cap on speech length.
These new regulations led to some amazing moments—such as Yuh-Jung Youn from Minari celebrating her monumental win with a hilariously earnest speech. A trivia game led by the event DJ, Questlove, featured A-list actors and directors singing and dancing songs from past ceremonies. Chloe Zhao won even more awards, as her movie Nomadland took home Best Picture and Best Screenplay, among other awards. Frances McDormand—the lead in Nomadland—won Best Actress and gave a heartfelt acceptance speech.
Her wins made Chloe Zhao the second woman and first Asian American woman to win Best Director. Yuh-Jung Youn was the first Korean person to ever win an acting Oscar. Emerald Fennell, writer and director of Promising Young Woman, won Best Screenplay. This makes her the first woman in over a decade to win that award. Anthony Hopkins won the final Oscar of the night, beating out predicted winner Chadwick Boseman in a surprising end.
This Oscars definitely had its fair share of slip-ups–guests being cut off by the network, an anti-climactic ending, and some extraordinarily long-winded speeches. However, major strides were taken for women and people of color in the industry, and it was a welcome beacon of normalcy and personality amidst the often-stilted and impersonal interactions in the film industry.
Leave a Comment
About the Contributor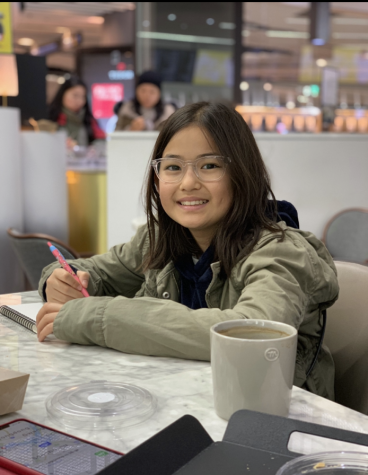 Sabrina Kim, Reporter
Sabrina Kim loves to write, draw, knit, and act, among many other things. She's got a stack of books a mile high and not enough time in the day to read...