Where are the Microchips?
What is going on with the microchip shortage and why does it affect me?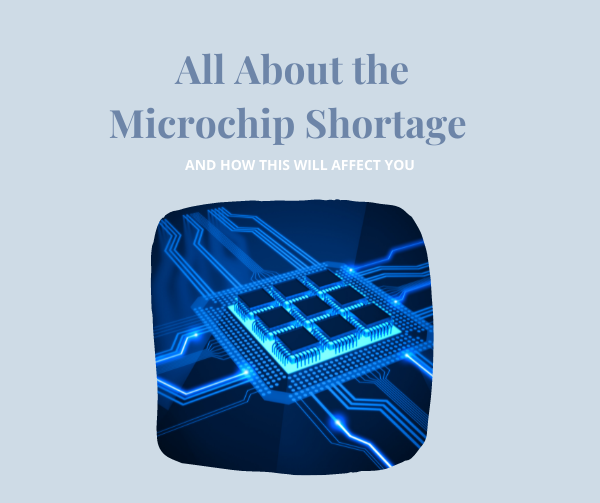 Did you know that what is credited for helping us weather the pandemic is smaller than the tip of your finger and is called a microchip, or semiconductor? We all use microchips every day even if we don't realize it. Whether it be to log onto an online class, check out books from the library, or drive your car, those actions wouldn't be possible without the use of a microchip. What if I told you that there were a global microchip shortage that could last until 2024 and in the coming months, some products or services could be harder to come by?
The reason that there is a global microchip shortage has partially to do with the pandemic. Many microchip factories had to shut down in the beginning of 2020 because of Covid-19. That wouldn't be a huge problem except for the fact that the demand for microchips soared tremendously during 2020 and 2021. When everyone started working from home, computers and other technology were desperately needed. Companies just couldn't keep up with the demand and supply.
The microchip shortage has impacted many companies, factories, and businesses. For example, Samsung is having to delay the release of Galaxy A52 5G and Galaxy A72 due to the microchip shortage. Co-Ceo of Samsung, Koh Dong-jin said that there could be a "serious imbalance" for the supply demand of microchips. That could mean that in the following months, sales could be negatively affected. Samsung isn't the only company facing problems due to the microchip shortage though. Automobile factories are also taking a hit because there aren't enough microchips to go around. Many automobile makers have had to either cancel shifts, or temporarily close factories. For example, General Motors, Ford, Volkswagen, and Honda have already had to make some of these changes and have been amongst the hardest hit. These companies have either had to make cars like pickup trucks and larger SUVs that don't require the same amount of microchips, or have had an entire parking garage filled with cars that are done, just waiting for their microchip to be implanted. More than 6 plants from General Motors have had to pause production. NPR reports, "IHS Markit has estimated a million vehicles are being delayed by the shortage, and companies have predicted a financial impact that adds up to billions of dollars."
How can such a shortage be prevented in the future? Intel, a company that designs and makes microchips has announced that they will invest $20 million in two new factories in Arizona. In addition, TSMC (Taiwan Semiconductor Manufacturing Company) said that it will spend $100 billion to expand the microchip production. Lastly, President Joe Biden's $2 trillion infrastructure plan will also address the microchip shortage by reducing U.S. dependence on microchips from other countries. According to USA Today, "The U.S. share of the worldwide chip manufacturing market has declined from 37% in 1990 to 12% today, according to Semiconductor Industry Association, a trade group." Although it will definitely take time for the microchips to be completely back in stock, the microchip supply should be completely back to normal in 2-3 years, around 2023 or 2024.
Leave a Comment
About the Contributor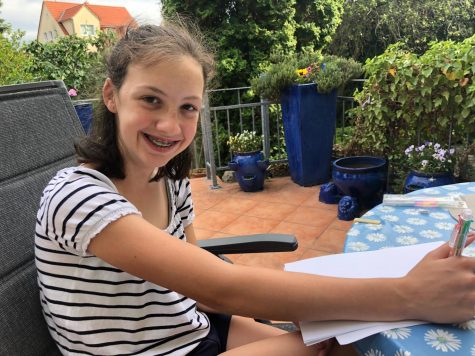 Lena Boas, Editor
Lena Boas loves to play soccer and run track. She enjoys traveling to other countries and learning about different cultures. She also plays piano and is...