Reflecting on CVMS
I reflect on my past 3 years at CVMS
To be honest, I didn't know what to write this week. It would be weird ending the year on just some gaming article or news. So, I am writing a reflection on my 3 years at Canyon Vista. Through a pandemic, a snowstorm and everything else, middle school has been wild. Here is a reflection of it.
Year 1 – 6th grade
6th grade was my first year of middle school, and boy did my old school not prepare me for it. I came from Davis Elementary School in AISD, so I knew very few kids. It was tough, but I made friends in my classes, the rough start was only temporary, and overall 6th grade was really enjoyable. I had decent grades and liked my teachers, but it was weird switching to an 8 period schedule compared to the Davis standard of 3 classes.
Year 2 – 7th grade
7th grade was much tougher than 6th. Whether it be more drama or the work being tougher, it was a looooooooooooooooong year. I did think I had the most fun in 7th, so this year had its pros and cons. However, we ended the year in something a bit unexpected- a global pandemic.
Year 3 – 8th grade
8th grade was weird. For the first half of the year (in which I was doing virtual school), I had poor grades and wasn't in the best space mentally. However, once I came back to in person school, my mood and grades skyrocketed. I made new friends and reconnected with old ones. 8th grade almost reflected how 6th grade went. I had a rough start, but it turned out good in the end.
Conclusion
Overall, even though it had its ups and downs, middle school will be something I will not forget anytime soon. My piece of advice for new and upcoming 8th graders- do your work, be nice to your teachers, and leave the drama behind. Good luck!
Leave a Comment
About the Contributor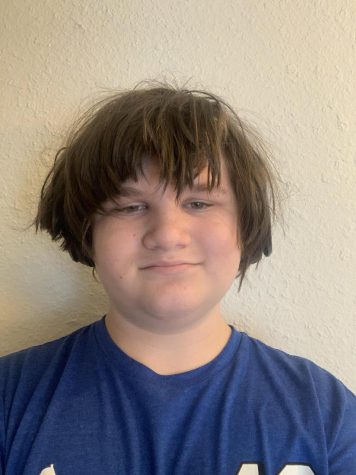 Nathan Spector, Reporter
Nathan Spector is a teenage student at CVMS. He has chickens, a turtle, a dog and a hamster. He also watches wrestling and play Overwatch. He also likes...