Summer Break
Summer Break is just around the corner—let's look back at this crazy year.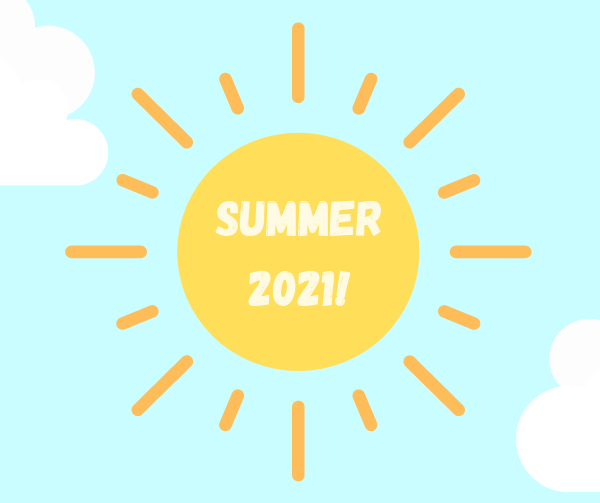 The long-awaited summer break is finally here. Classes are all but over, assignments are turned in, and there's the distinct smell of pool parties and lazy hours in the air. This year has held so much, it feels like a gasp of fresh air to be done with it. So what exactly went down this year? Let's take a look back at all we've experienced and come out better for, before we sink into summer.
First and foremost, the nation was collectively split apart. Spring break last year brought what seemed to be an endless vacation. Toilet paper magically disappeared from shelves, 'six feet' became easily the most important measurement, and we all got comfortable staring at the walls of our own home. But through that, some pretty great things happened too.
Because we were separated in the most unifying way, the world built up its own identity. People came together to celebrate healthcare workers and blue collar employees, everyone tuned into Netflix at the exact same time to watch Tiger King, the Crown, or Bridgerton, and it seemed we all picked up the art of sourdough, just for a while there.
The year was packed full of even more—weeks of snow in Texas, of all places, that caused electricity loss, water shortages, and all-around apocalypse behavior from everyone in Texas. People took to the streets again and again to make their voices heard in Black Lives Matter protests. Democracy had to learn to reconcile with its two very partisan halves. It felt like the kind of year to go down in history books, because it was.
Here at school, we all learned how to navigate the bizarre interface of Schoology, how to learn through Google Meet, and how to interact with our friends without seeing them every day. We also learned what education meant to us, and felt the strange responsibility of teaching ourselves eighth grade material. But vaccines are available for distribution now, so in a month or so, we can begin to invite our friends over, mess around, and have fun without the barrier of social distancing or masks.
It was a long year, and it was an exciting year, but it was a tiring year. So now, we can sit back, and enjoy the sweet taste of summer without worrying about Red or Blue days, synchronous or asynchronous, what's due at 11:59 and what's due at 8. Because this year, we really did an amazing thing, together, and now we should celebrate that.
Leave a Comment
About the Contributor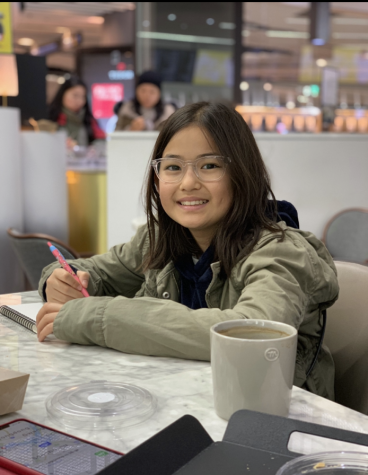 Sabrina Kim, Reporter
Sabrina Kim loves to write, draw, knit, and act, among many other things. She's got a stack of books a mile high and not enough time in the day to read...