Mrs. Couch Interview
Mrs. Couch is a new math teacher at CVMS! Here are some questions and answers about her.
How long have you liked photography and why did you start?
I have enjoyed taking pictures since elementary school. My love of photography started with the challenge of trying to capture the most unique image possible. Growing up on a farm allowed me to take pictures of just about anything related to country life or the outdoors.
What is your favorite math subject? i.e. Algebra, geometry, calculus, etc…
Algebra is my favorite topic.
What is your favorite animal to hunt/fish?
I enjoy hunting for just about anything. I have hunted for deer, hogs, coyotes, and doves. I enjoy bass fishing the most. I have also been saltwater fishing for redfish and flounder. I would love to go deep sea fishing one of these days.
Do you have a specific camera you use to take photos?
I have a Canon Rebel.
Is there anything else that qualifies as your hobby that isn't on your website?
Nothing
How often do you visit your family farm?
I visit the family farm almost every week. We are one week away from completing our corn harvest for the year.
Leave a Comment
About the Contributor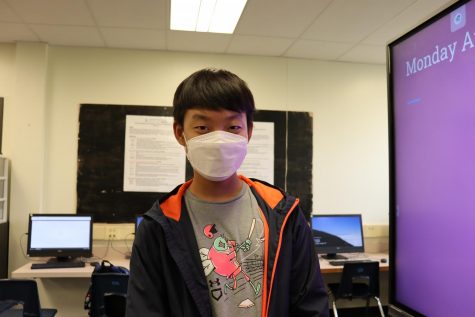 Sunwoo Choi, Reporter
Hello! I am Sunwoo Choi. I am 13 years old and an 8th grader at CVMS. I love watching movies, reading books, and listening to music. I also like biking...