An Interview of Mr. Comfort- Canyon Vista's Newest US History Teacher
Mr. Comfort is Canyon Vista's newest 8th US History teacher.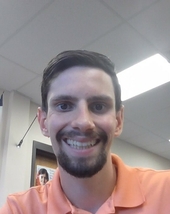 He started off as a long term sub and decided to stay and teach at CVMS. I decided to interview this interesting person.
 1. How big was the biggest fish you caught?
 "Being pretty new to fishing, my biggest fish I have caught so far was a 3 pound bass."
2. What made you choose to work at Canyon Vista?
"I started out last year as a substitute with RRISD, and then was asked to be a long term substitute teacher at Canyon Vista. I loved teaching, the kids, and my co-workers, so I decided to apply for the history teacher opening at Canyon Vista."
3. Why did you choose to teach US History?
"I have always loved history, and I spent much of my childhood absorbing as much of it as I could. Choosing to teach U.S. history had less to do with the subject and more to do with me wanting to teach middle school. Don't get me wrong I love teaching U.S. History, but I kind of just got lucky getting to teach something I love."
4. What was the happiest moment of your life?
"Meeting my girlfriend Paige. We have been together for over 5 years, and they have been the happiest years of my life so far."
 5. What got you interested in fishing?
 "My college roommate is the first person to get me interested in fishing. Fishing is a great way to hangout with friends and family, and catch some food at the same time. My roommate helped me buy my first pole, and catch my first fish. In the past year my brother-in-law is the main person I go fishing with, and he's been teaching me a lot."
6. What video games do you like to play?
 "I like playing RPG games on The PS4, and strategy games on the PC. I play games like Total War, and Age of Empires on the PC. On the PS4 I've been playing Assassins Creed, and Mass Effect. I love playing video games."
 7. What is your main machine to play games?
 "I grew up playing the PC, and still love playing on it. But, I need to upgrade my computer to play some of the games that I have been buying. Until I do that my PS4 is my go to machine. I have been playing PlayStation since the PS1, and haven't stopped since."
Leave a Comment
About the Contributor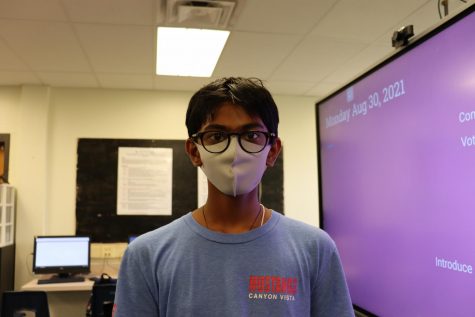 Hrishi Satish, Reporter
Hello, I am Hrishikesh Satish, an 8th grade. My interests include playing Cricket, playing Saxophone, and biking. I am looking forward to being in this...