Best Young Adult and Middle Grade Books of 2010-2020
There are many good middle grade and young adult books. This is the list that I think is the best. This is just my opinion
8. We are all made of molecules(Nielsen, Susin)

An academically gifted child named Stewart, and mean-girl Ashley must learn to live with each other after their lives collide. After events split up both of their families, Stewart's dad and Ashley's mom come together to form a new family. In the beginning, Ashley is apprehensive, and Stewart just doesn't get her. They both have their problems at school. Stewart is having a hard time fitting in at school, and Ashley fears that Stewart will push her down on the School's social ladder. As if that wasn't enough pressure on Ashley, she is also desperately trying to hide the truth behind her parents' divorce. In this emotional, amazing novel, we are reminded of friendship, loyalty, kindness, and most importantly that we are all the same because we are all made of molecules.
7. Front Desk(Yang, Kelly)
America, a place of wealth, sunshine, and happiness. This is what Mia Tang and her family were told when they came to the USA. The USA ends up being less of a fairytale after all. Mia's parents clean rooms at the Calavista Motel in Anaheim, and Mia mans the front desk. The cruel motel owner, Mr. Yao is racist and doesn't pay the Tangs very well, and if he finds out that the Tangs are harboring immigrants, it's game over. Mia wants to break free and become a writer, but her mon isn't supportive and wants her to focus on math. Add to that with the fact she is struggling as one of two Chinese kids in her grade, and she mans the front desk at the Calavista, you get a lot of pressure on a fifth-grader. Read this book if you want an emotional, well-written novel about kindness, friendship, and fighting for your dreams.
6. Dear Martin(Stone, Nic)
Justyce McAllister is a good kid and a smart student. Yet one day, at no fault of his own, a cop arrests him. Despite leaving his rough neighborhood, he is ridiculed by his classmates at his preparatory school. To cope with the inequalities and problems that he sees daily, Justyce turns to Martin Luther King Jr. He tries to incorporate the teachings of King in his daily life. However, things start to go downhill, to the point where Justyce doesn't know what to do anymore. Read this book if you want a powerful story about injustices in today's society.
5. American as Paneer Pie(Kelkar, Supriya)
Lekha Divekar is an Indian-American girl in a small town in Michigan. Her town is about an hour away from Detroit. Lekha is the only Indian kid in her town, let alone her middle school. To fit in, Lekha has to be two people: Home Lekha and School Lekha. At home, Lekha is free to embrace her Indian heritage, at school she has to pretend as if that part of her is nonexistent. Only her friend Noah knows both. But all of the sudden, Lekha realizes she may not be alone. Another Indian family moves in, just down the street. Lekha is overjoyed until she realizes that Avantika is a "FOB", someone who has just immigrated. While Lekha doesn't like Avantika at first, she realizes that Avantika is more than she seems. In no time Lekha becomes Avantika's best friend. But when a racist incident rocks their town, Lekha is pushed to the brink. Read this novel, if you want a story about friendship, forgiveness, and bravery.
4. Clap When You Land(Acevedo Elizabeth)
Camino Rios lives in the Dominican Republic and lives for the summers when she can see her father. Yahaira Rios lives in New York and loves her father dearly, and misses him each year when he goes to the Dominican Republic. But one day, both of their worlds collapse. A plane crash kills the girls' father. The girls are separated by miles of land and sea. Both of them must fend for themselves and keep going when their father dies. Lost and grieving, the girls feel like they have lost part of their world until they find out about each other. In this well-written book, you learn about the importance of family, grief, and love.
3. The Crossover(Alexander, Kwame)
Josh Bell is very good at basketball. He has it in his blood. His dad was a professional basketball player before he quit. Josh is a star basketball player and a good student. It seems like his life is going well, but in the long run, it isn't. He drifts further and further apart from his brother until something happens, and they just stop talking. However, tragedy strikes the family, and they must piece their bond back together. Read this book if you want an emotional story about family and friendship.
2. Saints and Misfits(Ali, S.K)
Janna Yusuf feels like she doesn't fit in anywhere. In other words, she thinks she is a misfit. She doesn't belong in her Dad's new family or her Mom's and brother's "leftover" family. One day, however, something terrible happens. Janna is assaulted by her friends' cousin. This guy is supposed to be a saint, famous for memorizing the entire Quran. Janna struggles to be a hijabi Muslim at school. She struggles with her identity and the aftermath of the assault. Read this book to see an amazing story about bravery, friendship, and identity.
1. Inside Out & Back Again( Lai, Thanhha)
Ha has known Vietnam for all of her life. It has been home. She loves the markets of Saigon, the traditions of Vietnam, and her papaya tree. But when war comes to her streets, Ha must leave all she has ever known. They cross the ocean to an unknown land. Ha finally arrives in Alabama and finds a new world. Ha, and her family lives with a man who Ha thinks is a cowboy. However, she dislikes, the good, culture, racism, and coldness of people. Ha struggles to persevere through the struggles she faces in the USA. She is driven to the point where she prefers wartime in Vietnam over peacetime in Alabama. But with the kindness of those around her, Ha gets by. Read this amazing, emotional novel for a story about family, bravery, and overcoming obstacles.
Leave a Comment
About the Writer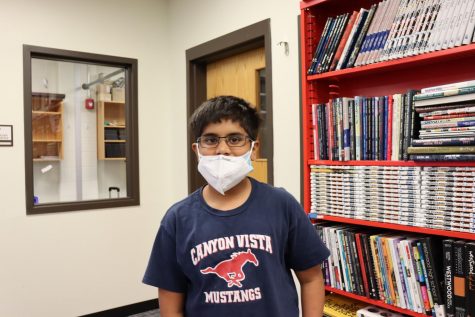 Nikhil Gupta, Reporter
I love to read and spend time with my family. I am kind, fun, way too sarcastic, and a lover of ice cream.