Broadway Is Back!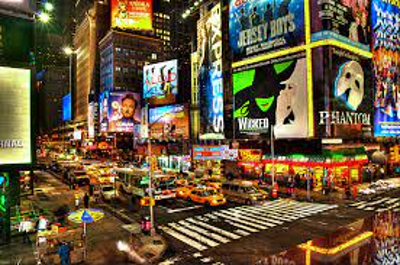 The glitz and glamor of Broadway has been a New York staple for nearly a century. People from all over flock to the street to see some of the most critically acclaimed and beloved theatrical productions. But in March of 2020, the Great White Way shut down. Now, in 2021, the famed street has finally reopened, and begun showing productions once again!
Why did Broadway shut down?
In March of 2020. the entire world started to take precautions to stop the spread of new virus COVID-19. These precautions including wearing facemasks when leaving the house, bringing hand sanitizer everywhere, or not leaving you house at all. In addition, many non-essential businesses had to shut down, Broadway included. Originally, the theatres only closed until April of 2020. However the shutdown extended to the remainder of 2020, and then the beginning of 2021.
What did this mean?
There were 29 shows that were currently previewing or open on Broadway when it shut down. Most shows postponed their performances or openings until  opened again. Some examples include The Music Man, starring Hugh Jackman, and Six:The Musical. However some shows,  including Who's Afraid of Virginia Woolf, Beetlejuice, Frozen, and Mean Girls closed permanently. Actors, stage hands, directors and other people who work in the theatre industry were without jobs. New York's economy is also affected, as Broadway contributes a staggering 12 billion dollars per year.
Why is Broadway reopening?
In May of 2021, Governor Andrew Cuomo announced Broadway would be reopening in September, in accordance with the state's health and safety guidelines. This means the theatres will begin showing shows again at full capacity, provided audience members show proof of vaccination and/or  wear a face mask.  Shows were currently playing or in previews when Broadway shut down have resumed performances, and more shows are set to open.
Leave a Comment
About the Contributor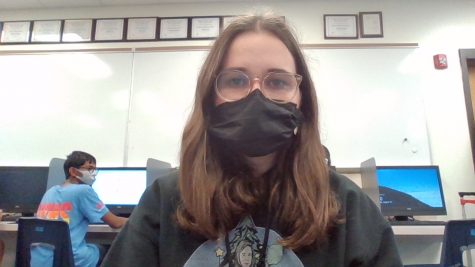 Mayla Montgomery, Reporter
Hi, I'm Mayla! I'm an eighth grader here at CVMS. In my free time I love acting, swimming, watching TV shows and movies, and sleeping. I have one little...