The Alec Baldwin Shooting
Cinematographer Halyna Hutchins dies after actor Alec Baldwin accidentally fires loaded prop gun
On October 21, Alec Baldwin was on the set of the upcoming movie Rust in the sun-bleached grounds of New Mexico. He was practicing for a scene where he would fire a blank at the camera, not knowing there was a live round in the gun. The cinematographer and director Joel Souza were standing behind the camera when a whip-like sound burst through the set. Halyna Hutchins, the cinematographer, apparently started to talk about not being able to feel her legs. Souza reported seeing Hutchins and Himself bleeding. Even though people called for help immediately after accident, it was too late. Respondents carried Hutchins to a hospital in a helicopter, yet the effort proved futile.
A week later, investigations are still going. Before the gun got to Baldwin, it had gone through the hands of set armorer Hannah Gutierrez-Reed and assistant director Dave Halls. Halls claims to have failed to check the gun before handing it over, and Gutierrez-Reed states that the ammunition had not been under constant supervision, even though the gun had. As for Mr. Balwin, authorities say that he has been cooperating with officials, and criminal charges against him are highly unlikely. The tragic event has prompted many movie sets to toughen up on security.
Leave a Comment
About the Contributor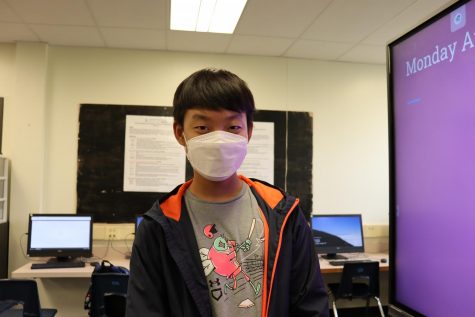 Sunwoo Choi, Reporter
Hello! I am Sunwoo Choi. I am 13 years old and an 8th grader at CVMS. I love watching movies, reading books, and listening to music. I also like biking...