Interview With Ramah Session
Ramah Session is the founder of the Black Women Empowerment Club
Canyon Vista offers a plethora of different clubs, for people with all interests. Today I interviewed the founder of one of these clubs, Ramah Session. Ramah is a current eighth grader here at Canyon Vista Middle School and the founder of the Black Women Empowerment Club.
To begin, could you give us a brief description of what the club is, and what you do in it?

"We talk about certain issues that go on at school and how we can perceive ourselves as not "ghetto", or "obnoxious". We share our opinions on topics within the black community, different hairstyles, and what we can do to help other Black girls"
What made you want to start the Black Woman Empowerment Club?

"A girl pulled my hair in the bathroom. "
What are some challenges you've faced in regards to the club?

"Definitely promoting the club. There aren't that many black women in the school, which can make promotion difficult."
What do you hope the effect of the club will be?

"To show other Black girls in the future that you don't need to change who you are to fit in just because other people and society perceive you to act a certain way."
Why do you think people should join?

"It's a club where we educate people, and it's  a great way to meet and bond with new people." 
The Black Woman Empowerment Club meets in Mrs. Collins's room, at 3:45 on Thursdays.
Leave a Comment
About the Contributor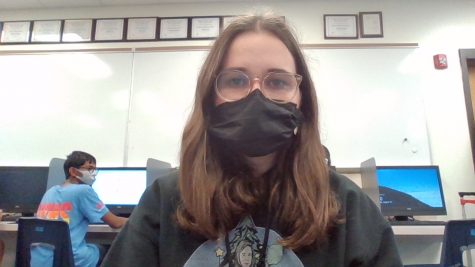 Mayla Montgomery, Reporter
Hi, I'm Mayla! I'm an eighth grader here at CVMS. In my free time I love acting, swimming, watching TV shows and movies, and sleeping. I have one little...