Stephen Sondheim Dies at 91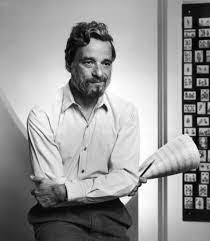 This week, the musical theater community lost one of its most important members. On November 26, 2021, famed composer and lyricist Stephen Sondheim passed away. He was 91 years old. You may know Sondheim from his critically acclaimed musicals, such as Into the Woods and West Side Story. But over his career, Sondheim wrote nearly 20 musicals and established a new era of musical theatre.
Before Sondheim, the most prominent musical theatre playwrights were Rogers and Hammerstein. In the era of Rogers and Hammerstein, musicals were flashy, and big, and depicted shiny and idyllic emotions and experiences. This era of musical theatre is known as the "Golden Age". This lasted from around 1940-1959. In 1956, Sondheim had his big break with West Side Story and began ushering in a new kind of musical- the Sondheim musical.
Golden Age musicals tended to be about dreams and love and often had happy endings. They were about real life but took a shinier spin on the emotions and outcome. Sondheim's musicals were more real, grittier, and dealt with more negative emotions. It took away the glamor and shine of show business, instead opting for relatable characters and experiences. This is a trend that Sondheim introduced, and that we've seen continue in modern musical theatre.
Sondheim's effect on musical theatre is undeniable, but his influence extended far beyond the Great White Way. Countless composers and musicians have cited him as an influence, and many young actors dream of starring in his shows. His influence has even stretched here, to CVMS. I spoke with theatre teacher Jacob A. Vigil about how Sondheim affected him, and his love of theatre.
"Stephen Sondheim was one of the reasons I got into theater. When I discovered Sondheim it was my first experience with a composer outside of the golden era of musicals (Rogers and Hammerstein). Sondheim's rhyme scheme was superb and he wrote about life experiences and real emotions. He wrote real people, and relatable people and that's why I and so many others loved him so much because his work was accessible. He wrote about a different set of emotions, what it's like to hate, and disappointment which just weren't emotions that were present in musical theatre until Sondheim came along."
Leave a Comment
About the Contributor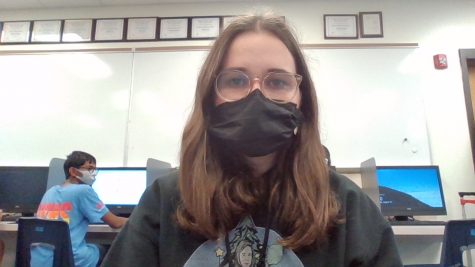 Mayla Montgomery, Reporter
Hi, I'm Mayla! I'm an eighth grader here at CVMS. In my free time I love acting, swimming, watching TV shows and movies, and sleeping. I have one little...