Ukraine's awful condition; and what you can do to help
Warning: This article can be graphic and is for more mature audiences.
We all know of the horrors that are going on in Ukraine. There is bombing, war, invasions, gunfire, and people losing their homes. I will explain to you how this started, why it's like this, and how to help.
How all of this started
However, Ukraine and Russia have had no bad relations for a while. The dissolution of the Soviet Union gave them unity. But in 2004, Viktor Yanukovych was poisoned during the Orange Revolution. The Orange Revolution was a revolution against the policies of Yanukovych. Yanukovych suspected Russia was involved in his poisoning. This was the beginning of the tension between Russia and Ukraine. In July 2021, Putin wrote a book called On the Historical Unity of Russians and Ukrainians. In it, he mentioned that he believed Russians and Ukrainians were "one people." But throughout the year, they kept denying allegations of invading Ukraine. Look where that took us.
Why it's like this
Now we know why tensions were rising. But how did they reach the very top? Well, Putin accused Ukraine of being "Nazis." This false narrative led to a huge conflict. Leaders and organizations around the world denied the allegations, and hoped for Putin to try to resolve the conflict with peace. Additionally, the war in Donbas even escalated, when they bombarded a kindergarten with shells at Stanytsia Luhanska. Eventually, on February 24th, 2022, Russia conquered Ukraine. They sent out missiles, soldiers, tanks, and other military weapons. Now it is crumbling.
How YOU can help
Thankfully, even in this awful moment, there are ways that you can help. For instance, there are countless charities you can donate to. Some include Razom for Ukraine, Global Giving, International Rescue Committee, Voices of Children, and Sunflower of Peace. You can even set up your house on Airbnb for refugees.
Even though this is an awful point in history, it's not completely futile. Ukraine needs your help, and it's not too late.
Sources: Wikipedia article
Leave a Comment
About the Contributor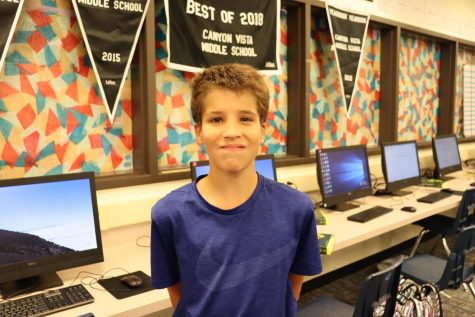 Ivan Schere, Reporter
I am Ivan Schere. I have a cute dog and I am lame and sarcastic.