Supreme Court Nominee: Judge Ketanji Brown Jackson
President Biden nominated Ms. Ketanji Brown Jackson to become the next Supreme Court Judge. Here's more about her.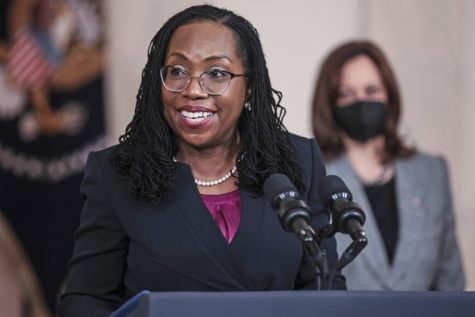 In the past week, President Biden has nominated Ms. Ketanji Brown Jackson to replace the previous retiring justice, Stephen G. Breyer. For context, Judge Ketanji Brown Jackson is a fifty-one year old African American woman who was previously a district judge. If accepted, she will be the first African American woman to ever have served in the Supreme Court.
About Judge Ketanji Brown Jackson
Judge Jackson grew up in Miami, Florida as a young girl. Since her father was a lawyer, she had exposure to law from her childhood, which proved to be beneficial to her. She took part in public speaking and leadership from high school, and she even received the title of the "mayor" of her high school. Her school years seem to often illustrate her as a high achieving person. Fast forwarding some time, Judge Jackson graduated from Harvard with two degrees, and went on to culminate her knowledge of law as a federal judge for ten years.
_________________________________________________________________________________
Diversity has only recently reached the government, and it's clear that it is now spreading. From the first person of color to be president, to the first woman of color to be the vice president, and now, the first African American woman to be nominated to the Supreme Court.
What can/has happen(ed) as a result of this nomination? 
Given the reaction to Judge Jackson's nomination, there is a variety of commotion.
1) Representation
This should be rather obvious. The vast majority of American history in government does not include many people of color. As President Biden stated, "Our government, our courts, haven't looked like America." This nomination certainly changes that. Now that there are people of color in higher positions of government, this leaves leeway for even more representation. Whether this representation is through simply helping generations in America grow up seeing people ethnically like them in these positions, or inspiring more people of color to acquire positions like they did, representation matters.
2) Awareness
With diversity, comes awareness. There are many varieties of awareness, but hopefully the prevalent type of awareness, as a domino effect of this nomination, will be racially related.
3) Racism
This pertains to a select few, rather than to all Americans. However, it continues to stand as a problem. Many people have been blatantly racist towards Ms. Jackson after her nomination. Unfortunately, there will always be people who have this kind of mindset, and that has been revealed through this event. Hopefully as awareness is spread, newer generations won't be subject to this. Additionally, people have also illustrated that they are skeptical of Judge Jackson's abilities. This is incredible, as she quite literally has two degrees from Harvard, as well as a decade of experience. This skepticism is clearly because she is a Black woman – if she was a white man, this many people would not be questioning her. The moral here is, racial stereotypes are the basis of racism.
What will this mean for the future?
This nomination may be one of the many events that might bring about the normalcy of people of color in America. This has to do with the fact that representation of African American people has only recently begun in the past few decades – even after the many harsh centuries that they have spent here. It has steadily gone up, and Judge Jackson's Supreme Court nomination can attest to that. As more high influence positions are taken by people of color, people may just get used to seeing America as a diverse country.
*I have mentioned diversity and representation regarding coveted jobs throughout the article. Keep in mind that people who take such high positions have to have experience. There is no point if someone is representing an ethnicity or race without knowing what they are doing.*
Leave a Comment
About the Contributor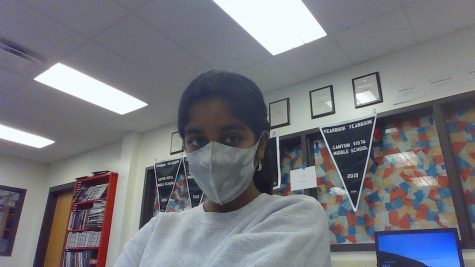 Divya Shankar, Reporter
I'm in eighth grade - I love writing, taking and editing pictures, and watching movies