The Death of Shane Warne
Shane Warne, legendary cricketer was found dead on March 4th, 2022.
Shane Warne, famous for bowling the "ball of the century", was found dead in a villa in Thailand on March 4th, 2022. Cricket fans around the world are in mourning as this legend passed away.
Shane Warne was born on September 13th, 1969 in Upper Ferntree Gully, Victoria, Australia. He attended Mentone Grammar School in Australia.
Warne started playing cricket professionally during the 1983-84 season for the University of Melbourne Cricket Club. The next season, he played for the St Kilda Cricket Club. He also played soccer for the St Kilda team as well, but was later removed and started to heavily shift his focus to cricket. In 1990, he was invited to train in the Australian Cricket Academy. The following season, he traveled abroad to England to play for the Accrington Cricket Club in the Lancashire League.
He started his international career in 1992, debuting in a test match for Australia against India. He did poorly initially and was dropped for one of the games. But in a test match against Sri Lanka, Warne took 3 wickets against all odds and sealed the game in Australia's favor, with them winning by a 16-run margin. He would later be invited to play in the prestigious Ashes Tour of England for the Australian team. Most of his popularity and precedence would come later, however, when he bowled the famed and legendary "Ball of the Century" against English batsman Mike Gatting. He bowled a seemingly regular leg-spin delivery, and Gatting went into the regular defensive position done by most batsmen. However, the ball pitched outside the pitch and swung in to hit the stumps and send them flying. People were amazed by his skill and that one delivery cemented his name in the history books for centuries to come.
He also played in the IPL (Indian Premier League) and led the underdog Rajasthan Royals to victory in 2008.
Shane Warne reportedly died of natural causes. An extremely accomplished life that comes to a tragic ending.
Leave a Comment
About the Contributor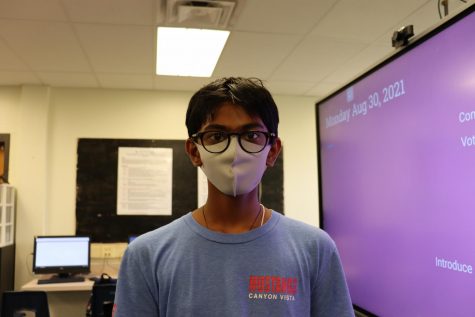 Hrishi Satish, Reporter
Hello, I am Hrishikesh Satish, an 8th grade. My interests include playing Cricket, playing Saxophone, and biking. I am looking forward to being in this...