Bruce Willis Diagnosed With Aphasia
Here are the facts behind Bruce Willis' retirement and aphasia diagnosis.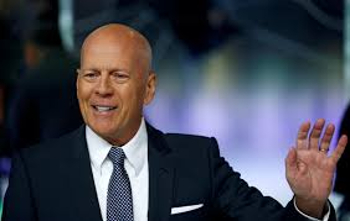 This past week, the family of famed actor Bruce Willis revealed that he will be stepping away from his career due to a diagnosis of aphasia. Willis' wife Emma Heming, ex-wife Demi Moore, and his five daughters shared a letter on March 30, via Instagram. Since the announcement, the outpour of support for Willis from fans and colleagues has been overwhelming.
Who is Bruce Willis?
Bruce Willis is an American actor. Born in 1955, the now-famous actor's career began when he played a detective in the late-80s show Moonlighting. Prior to acting, Willis had worked first in a chemical factory and then as a security guard. However, he wanted to act, a passion he'd discovered as a child. He attended Montclair State University in New Jersey. as a drama student, but ended up dropping out his sophomore year to try and make it as an actor in New York. In 1988, he gained more prominence after starring in the classic action film Die Hard. Appearances in more blockbuster films such as Pulp Fiction and The Sixth Sense helped to cement Willis as one of the biggest stars of his generation.  In 1987, he married fellow actor Demi Moore. The couple, who later divorced in 200, have three children together. They remained friends, and Willis attended her wedding to Ashton Kutcher in 2005. In 2009, Willis married his current wife Emma Heming. They share two daughters.
What is aphasia?
According to the National Aphasia Association, aphasia is an acquired communication disorder that impairs a person's ability to process language. However, it does not affect intelligence. The disorder impairs the ability to speak and understand others. Those with it experience difficulty reading, writing, and speaking. In simpler terms, it affects your cognitive functions. It mostly occurs as a side effect of a tumor or stroke. To learn more about aphasia, you can visit this link.
Leave a Comment
About the Contributor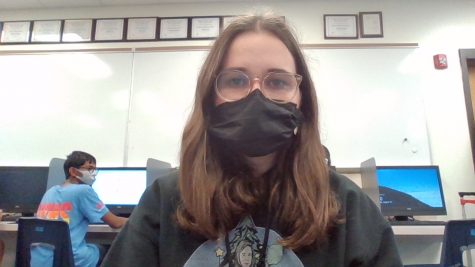 Mayla Montgomery, Reporter
Hi, I'm Mayla! I'm an eighth grader here at CVMS. In my free time I love acting, swimming, watching TV shows and movies, and sleeping. I have one little...