Top 5 Good Books To Read
Sometimes when I finally finish the last book of a series, I can't find which book to read next and usually start re-reading books I've already read before. Well, I'm not going to make you go through that trouble. Here is a list of some pretty good books that you can always read if you find them interesting.
*THESE ARE NOT IN ORDER*
1. The Murder on the Orient Express by Agatha Christie
This is a classic, yes, and was written a pretty long time ago, but it's a really good book. Hercule Poirot is the main character and the person who eventually solves the crime. There are thirteen passengers aboard the Orient Express in the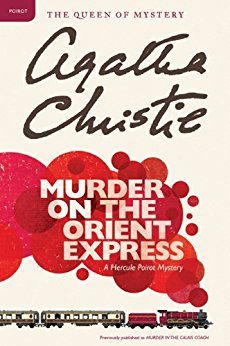 middle of winter. One of them gets murdered. Everyone's a suspect. Hercule Poirot uses logic and thinking to solve the most difficult of stories. This book is not for people who read comic books all day! It does have some difficult passages to understand and the characters sometimes talk in a foreign language (partly because Mr.Poirot is Belgian), but it's definitely a good book!
2. Summer and Bird by Katherine Catmull 
Once upon a time, the Swan Queen fell in love with a human.
Once upon a time, a dancer wished for nothing more than to become the queen of birds.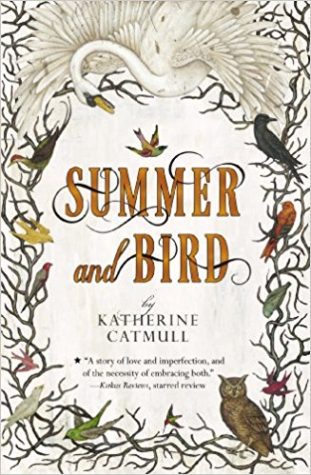 Once upon a time, two sisters Summer and Bird wake up to find their parents gone. Following a cryptic message from their mother, they traveled into a different world, Down, ruled by the evil Puppeteer Queen. Summer and Bird quickly go their own ways, on separate quests to find their parents and to inevitably find out the truth.
3. When You Reach Me by Rebecca Stead
Miranda and her best friend, Sal, have known each other since kindergarten. By sixth grade, they know where it's safe to go and who to avoid, like the crazy guy on the corner. But things start to unravel. Sal gets punched by a new kid for what seems like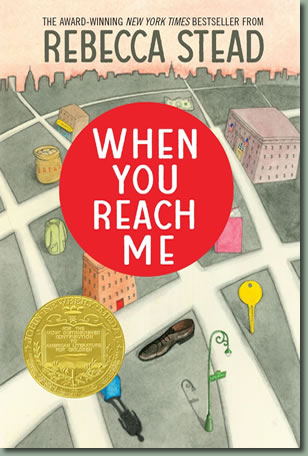 no reason and he shut Miranda out of his life. Somebody has been sending her messages that seem to tell the future. Over time, Miranda realizes that a death is going to happen, and only she can prevent it.
4. The Hidden Oracle (The Trials of Apollo, #1)  by Rick Riordan
This is a really good comfort book because it's just really funny with a lot of action. In every chapter, Riordan writes a haiku, in the beginning, hinting what's going to happen in the chapter. Percy Jackson fans can rest easy!
Apollo is in big trouble. After the war with Gaea, Zeus blames him for, well, everything. Now he's stuck as a mortal with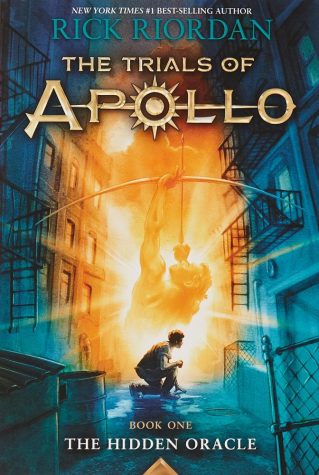 nowhere to go except for one place.
Camp Half-Blood.
5. Kira-Kira by Cynthia Kadohata
This book won the 2005 Newberry Medal for children's literature. It's a really sad book…now, onto the summary.
Katie loves her big sister, Lynn, who sees even ordinary things in the world as kira-kira, the Japanese word for glittering. After they moved from Iowa to Georgia, Lynn doesn't spend as much time with Katie as she used to. Instead, she hangs out with another girl, whose favorite hobbies are nail painting and walking with a book on her head. When Lynn gets sick, her parents take her to every doctor around, but Lynn just keeps getting sicker.
Warning: Really sad at the end, you can guess what happens. 
About the Writer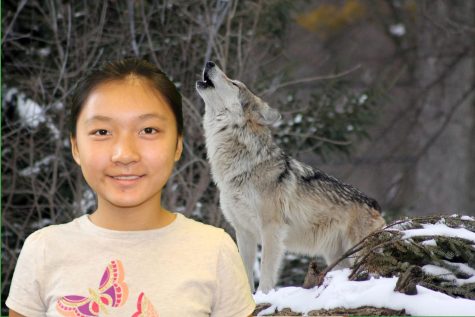 Amber Xiao, Reporter
Amber might seem cold and strange at first, but when you get to know her properly, she warms up immediately. Amber was born in Atlanta, Georgia, but moved...