Fifteen Books That Teens Love
Here are 15 books perfect for teens:
My Top Five:
The Fault in our Stars by John Green – A cliché love story that is somehow different from the rest and presence itself in a way that teens can understand and relate to.
13 Reasons Why by Jay Asher – The book was better, trust me.
The Outsiders by S.E Hinton – I read this in my LA class last year and I think it has great character development and talks about real struggles that people face in our society
Eleanor & Park by Rainbow Rowell – I love how the book was in third person but alternates the perspective between Eleanor and Park.
The 7 Habits of Highly Effective People by Stephen Covey – The book is what you think it is. It is a self help book for teens. I haven't personally read it, but many of my peers and teens across the world love it and have found it very helpful.   
Ten Others That I Highly Recommend:
Looking for Alaska by John Green
Uglies by Scott Westerfeld
Tuck Everlasting by Natalie Babbitt
The Absolutely True Diary of a Part-Time Indian by Sherman Alexie
The Giver by

Lois Lowry

Holes by Louis Sachar
The Diary of a Young Girl by Anne Frank
The Book Thief by Markus Zusak
Number the Stars by Lois Lowry
To Kill a Mockingbird by Harper Lee
If by now you still can't find a book to read, I recommend going to goodreads.com. There you can make an account and share your favorites with friends. 
About the Writer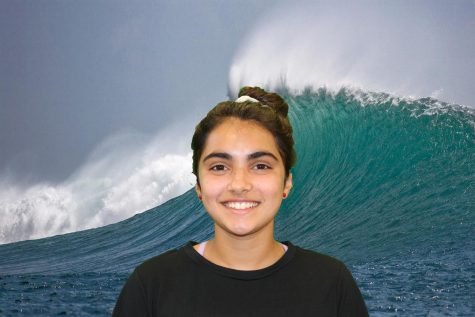 Rachel Iyer, Reporter
Rachel loves to taking pictures and editing videos. She enjoys spending time with friends and giving her opinion on everything.