35 Princesses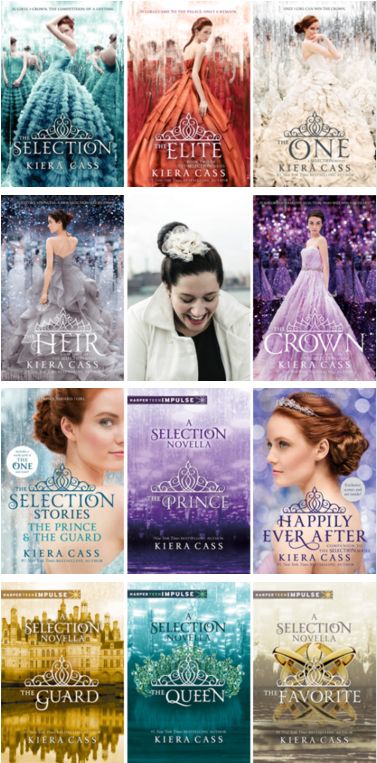 The Selection is America Singer's one nightmare. If she gets Selected, then she will have to give up on her secret boyfriend, Aspen Leger. So, naturally, she become very upset when she finds out that she was Selected to compete with 34 other girls for Prince Maxon's heart. But, life in the palace is not like anything she's ever dreamed of. And, maybe the life she's never imagined is a very good possibility for her future. Here are some quotes form people who have and have not read the series.
Quotes from people who have read it:
Faith Chan
"I like the selection series because it has a really good plot so the story was very interesting."
Amber Xiao
"I would recommend this series to people who like romance books and aren't afraid to cry."
Lucy Wassmuth
"That series was so good, I can't even tell you. I read it for the second time just because. Even I knew what would happen, I was laughing and crying and hanging on to every single word that Kiera Cass wrote."
Allie Sheperd
"Oh my God! I loved it! I would recommend it to everyone. It was the best series I have ever read!!"
Q: Would you read The Selection series?
A:
Megan Molloy
"The series sounds really good and I would like to read it."
Mia Knowles
"Yes, I would read it, I've just been reading other books."
Promise Salinas
Yes, because it sounds really interesting."
Olivia Yang
I wouldn't read it because it doesn't seem like the type of book i would enjoy."
Hannah Shen and Sophia Louie
" No, because it has a dress on the cover."
Obviously, based on the previous quote, DON'T JUDGE A BOOK BY IT'S COVER!! But, majority rules!
Moral: Read the Selection series.
About the Writer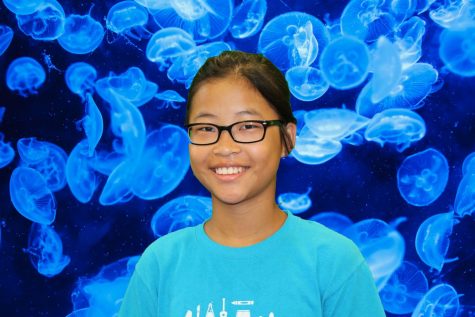 Ariel Sun, Reporter
Ariel was born in Florida, but moved to Austin at age two. She loves to read, especially the Land of Stories series. Speaking of books, Ariel enjoys Language...