Tragic Sutherland Springs Church Shooting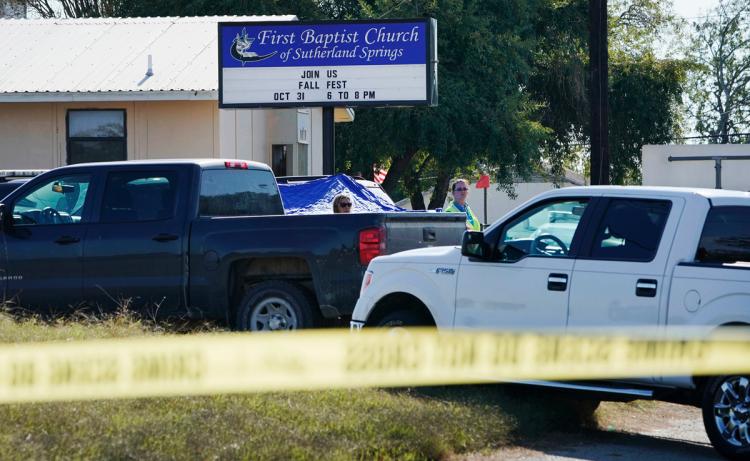 Over the weekend, inside of the First Baptist Church in Sutherland Springs, east of San Antonio, tragedy struck as a gunman open fired on the members of the church, killing 26 people, and injuring around 2o others. The kill range in age was as young as 5, and as old as 72. This is the deadliest mass shooting in Texas history.
Authorities in the area have identified the gunman as Devin Kelley, age 26, and say that he started the shooting outside of the church, dressed in tactical gear, then entered the church and continued the shooting, then fleeing in a vehicle. A motive has not yet been identified, but the shooter did have a history of domestic violence charges.
After the shooting he fled, and was found dead of a gunshot wound in his vehicle, in Guadalupe County. Local Law Enforcement officials have said that multiple weapons were found with him, however, they don't yet know if the deadly wound was self inflicted, or by the brave citizen who chased him with a rifle.
President Donald Trump responded with a tweet:
Due to the complicated, and recent nature of this event, a lot of questions are still being asked. What was the motive? How did the gunman die? How will we heal from this tragedy? Hopefully law enforcement will release more information as soon as they get it, and bring some closure to the victims and families affected.
About the Writer Zack Catuogno, Reporter
Zack is an 8th grader that appreciates and enjoys almost nothing, with the exception of art, music, and reptiles.