German Students Annual Fair 2017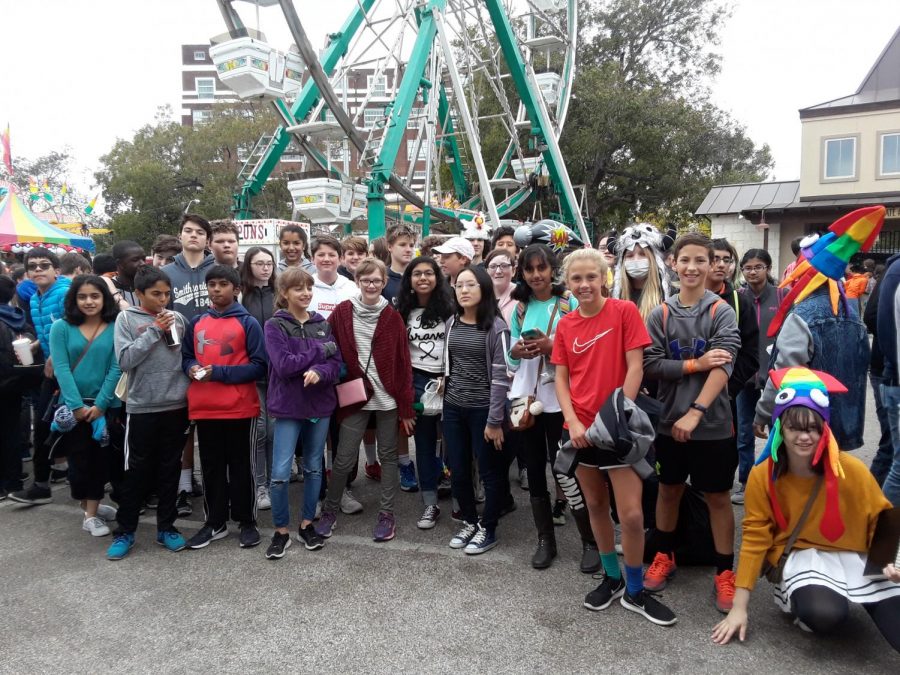 For the past two years, the students who take German as an elective language get to go to a German fair in New Braunsfels, Texas. Get to know more with Ms. Lauffer, the German teacher, as she tells us all about the fair!
Q: How long have Canyon Vista students been going for the German fair?
A: This was the second time going to the Wurstfest. I started teaching German 3 years ago.
Q: How many kids go from CVMS every year?
A: Both years, we had around 55 kids going.
Q: Where is it?

A: New Braunsfels, a city near San Antonio, Texas.

Q: Is taking the students to the fair educational or for fun? Is it both?

A: It is both, it teaches about German customs, music and food, but it also a lot of fun.

Q: How did the students like the fair?

A: They liked it a lot.

Q: What did you do in the fair?

A: First, we went to Naegelin's bakery, the oldest bakery in Texas and got a tour. Then we went to the Wurstfest, where students can listen to German music, eat German food, dance German dances, and do rides.

Q: Does the fair embrace the German language and culture?

A: Yes, songs are in German and from Germany. The food is also German.

Q: Do students from other schools come to this fair?

A: Yes, there are schools from all over Central Texas. That certain day is for students only.

Q: Do other students get to experience something like this if they're learning other languages like French, German or Spanish?

A: I'm not sure but I do not think so.
Thank you for sharing this with us, Ms. Lauffer.