Come Along With the 7th Grade Basketball Team
Today I am going to be taking a close look at our 7th grade basketball team. There are multiple basketball teams — 2 for the boys and 2 for the girls. One for 7th grade and one for 8th grade. Try-outs for the 7th grade lady basketball team were held on Nov.1st,2nd, and 3rd.Only 26 people made the team for about 50 trying out. Inside the 7th grade basketball team, there are two sub-teams the A team and the B team.
Team athletes:
Mackenzie Ward
Aliyah Carter
Miyah Carter
Cate Defendorf
Claire Delane
Atlee Olfson
Hannah Shen
Skylar Zinnecker
Rylie Mayo
Olivia Yang
Sofia Seagel
B team athletes:
Kl'che Brown
Mia Bibbo
Cassidy Denton
Lola Fernandez
Terin Score
Maddison Herd
Alexia Clamou
Katie Park
Padt Skawratananond
Tori Xiao
Grace Chao
Logan McSorely
Kendall Farguson
Locavia Marevty
Krithi Palakodati
Come support them on Wednesdays or Thursdays at their games.To find out which day it is going to Coach Nielsen's website.These girls practice almost every day at 6;45 and give their hearts out on the court every single game. With the help of Coach Nielsen and Coach Govea, these girls are becoming better and better every day.
The 7th grade a team placed first at their tournament beating Walsh one of the toughest teams.They will be playing against them in January hoping to beat them again. They work very hard and have been undefeated so far so let's hope that they can be 2018 district champions so that he has another wood plank to hang up in our beautiful gym.
Message for the Coaches: Thank you so much for waking up this early every day to make us better and tougher on the court!
About the Writer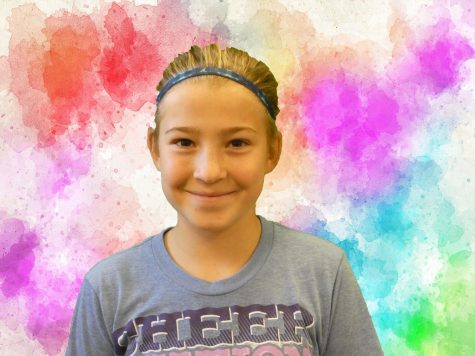 Alexia Clamou, Reporter
Alexia was born in Mexico City and moved to Austin a year ago on September, 4 2016. She loves to read and write, but doesn't like Language Arts. Her favorite...