A Flash Mob At Canyon Vista
"What does the fox say?" Ask Mr. Abrams' 7th and 8th grade theatre students. Last week, you might have seen these students start dancing to Ylvis' latest hit.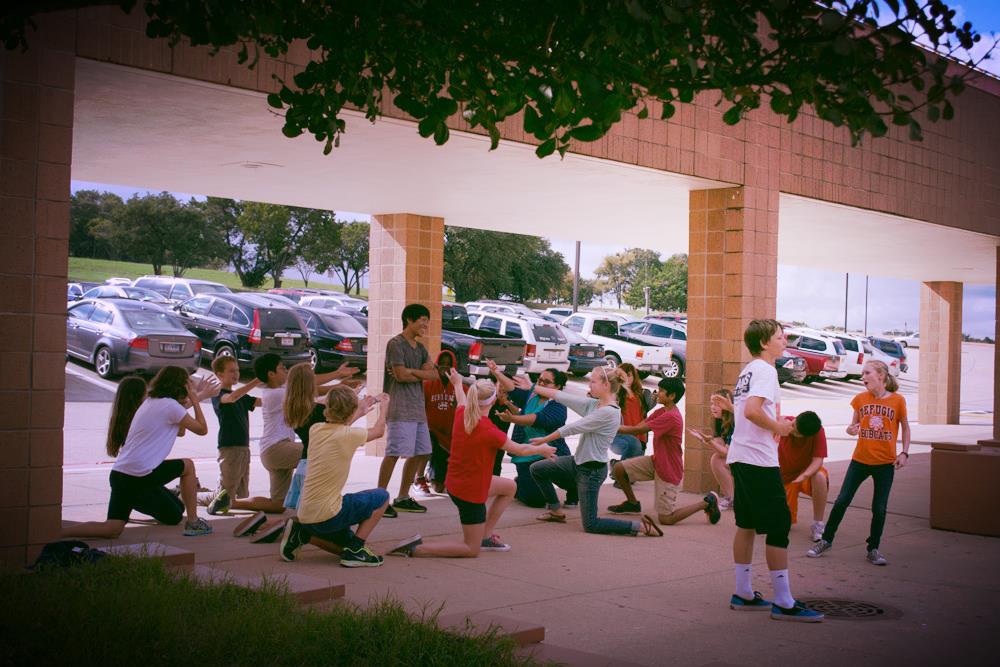 Inviting people to join them, these brave students got up on stage and started a flash mob during each lunch.
Mr. Abrams, the organizer of the flash mob, says that he thought the production was a BIG success. "We had almost 100% participation!" he exclaims. "The only downside was that all the moms and dads complained about how much the students were singing the song at home!"
The song "The Fox (What Does the Fox Say?)" has been rapidly growing in popularity. Since it's release on September 3rd, the music video has had over 105 million views causing people to call it, "The New Gangam Style."
Our theatre students have certainly done this popular song justice. Kids during lunch were jumping up and singing and dancing along to the catchy song.