Valentine's Day at Heartland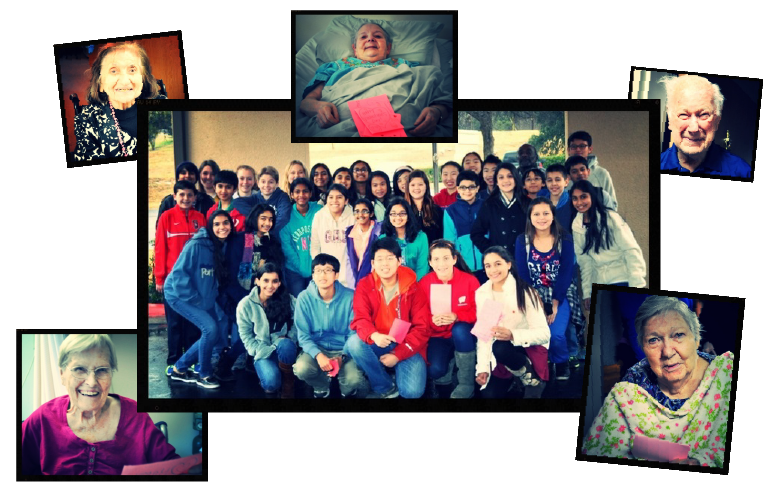 We don't often realize it, but here at Canyon Vista, we have neighbors. Right next door is the Heartland Retirement Center, and every year, Student Council pays them a visit and delivers touching Valentine's Day cards to the senior citizens at Heartland.
A lot of the residents can get lonely. Many have families that live in different places that aren't able to visit often. Delivering cards is Canyon Vista's way of bringing cheer on this holiday.
Student Council walked over to Heartland on Tuesday, February 11th, knocking on the doors of residents, and delivering student made cards. There were many smiles when they received the special messages. Some students even struck up conversations with the residents, discussing everything from school, to dogs, to foreign languages.
To cheer up the residents, 6th grader Haley B. performed.  She played the guitar and gave the residents an entertaining, private concert. "I've played the guitar for three years now. I really enjoyed this performance in particular," Haley said. "All the residents clapped and they seemed like they enjoyed the performance a lot."
I got to take part in personally delivering the cards to the residents and they were grateful to be thought of by Canyon Vista. Thank you to all who made cards. This was a moving experience for both students and residents, and it's a tradition that we will look forward to next year.