7th Grade Volleyball Scrimmage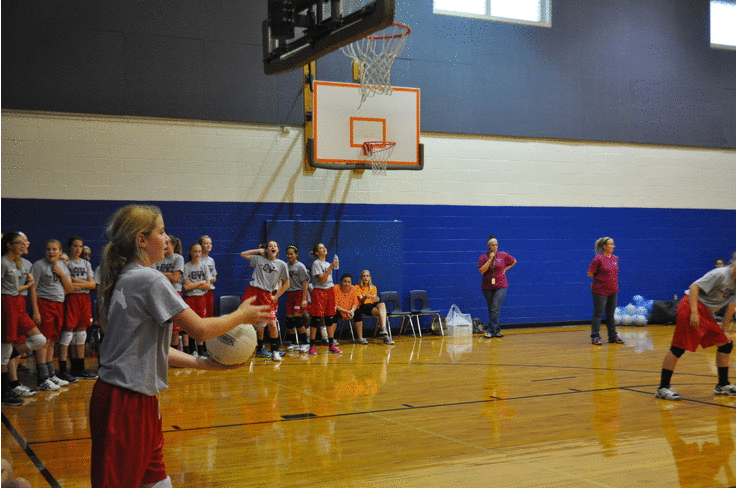 Canyon Vista's Lady Volleyball Team scrimmaged against the Grisham Grizzlies on Thursday, September 4th, 2014. They crushed the event with pride and dignity.
7th grader Abi Rucker started off the last game of the scrimmage with an outstanding serve. The Grizzlies spiked it right back to Anna King, who was not ready to lose. King bumped the ball to Anna Bown who set up Rucker for a game winning spike. There was also a great set by Maddie Gillispie.
"I would choose this sport over any sport—volleyball is my passion," Coach Govea said. "I love how they have such a great attitude, and the fact that they love the sport as much as I do is just phenomenal. I believe that they will do an outstanding job this year." Govea also hopes that the team will improve their communication skills, build their confidence, and become better leaders.
When asked how she thought the season was going to go, Madison Metzger replied, "Good, we have a lot of good players."
"We are going to win every single game," player Leah Zahm exclaimed confidently.
It was an encouraging start to the season for the Lady Mustangs. Be sure to catch them in action on Thursday nights. Visit the Canyon Vista website for the schedule.
Leave a Comment